AAMU 4-H Offering Virtual Classroom on Swift Coding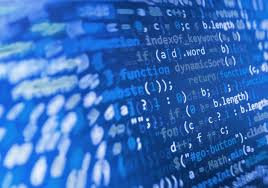 November 11, 2020
Powerful, Intuitive Programming Language
Alabama 4-H at Alabama A&M University will bring a Virtual Classroom to Alabama featuring "Swift Coding" for elementary, middle and high school students. Facilitated by Ed Farm, the 90-minute sessions will be held via Zoom on Wednesdays and Saturdays on November 11, November 21 and December 5 at 11 a.m.
Swift Coding is described as a powerful and intuitive programming language for Apple devices, including macOS, iOS, watchOS, tvOS and beyond. Ed Farm has partnered with Apple and adopted its educational curriculum to teach Swift Coding in a creative artistic approach. Youth are encouraged to participate and pass on the information to our community partners throughout the state.
Participants must have their favorite Apple Device (i.e., iPad, MacBook, Mac Pro, iMac) or other internet-enabled device to take advantage of the upcoming learning experience.
Interested persons should register at www.aces.edu/go/CodeClub. More details are available at
https://www.aces.edu/go/codeclubinfo; the event website - https://www.aces.edu/blog/topics/products-programs-urban/4-h-code-club-lets-build-an-app/; or contact James Fountain II, urban regional extension agent, at (256) 532-1578.