AAMU Enters Fall with Enrollment Increase, Homecoming Hype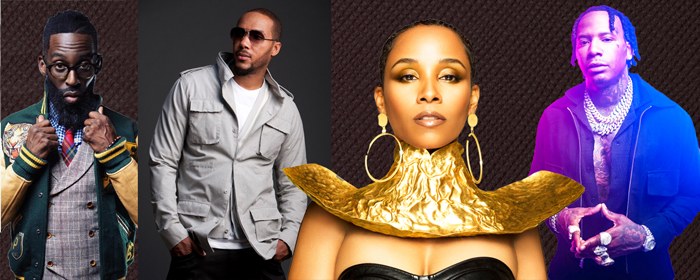 September 13, 2022
Offering Smoother Transitions
Huntsville, Ala. ----- Alabama A&M University officials have reported a 5 percent increase in undergraduate enrollment for Fall 2022, along with a 2 percent retention increase. Fall 2021 overall enrollment peaked at 5,802 and was set at 6,008 for Fall 2022, according to data from the Office of Institutional Planning, Research, and Effectiveness.
The increase returns enrollment numbers above the 6,000 mark for the first time since the two-year period of the COVID-19 pandemic. The 300-person decline in the number of first-time undergraduates reported at the height of the pandemic in Fall 2020 was regained this fall with the reporting of 1,556.
The latest overall gains, along with more demand for campus housing, was met by AAMU through reorganization and the reassigning of select residence halls to net additional rooms and beds, allowing a smoother overall transition for undergraduates.
President Daniel K. Wims noted, in particular, the role AAMU Facilities and Aramark staff played in the conversion of Councill Hall, previously an administrative building, into a fully furnished residence hall, ready and accessible for this fall. Moreover, as part of the massive student Move-In Day efforts, Information Technology staff supported residential operations by providing a comprehensive housing and residential life management software tool with the capabilities to support 200 to 20,000 bed assignments.
Wims recently met with Jaila Green-Mascott, executive president of the Student Government Association, and her cabinet to discuss upcoming Homecoming activities and SGA plans for the 2022-23 academic year. Homecoming 2022 will open with the traditional Gospel Explosion concert featuring Grammy Award-winning Tye Tribbett on Sunday, September 25, at Louis Crews Stadium at 6 p.m. The 4 p.m. Alumni Day Party on Friday, September 30, on The Quad will showcase the talents of songstress Vivian Green and R&B singer Lyfe Jennings, followed by the Friday Greek Step Show. The Homecoming Concert on Saturday night, October 1, at the Von Braun Center at 7 p.m. will feature rapper Moneybagg Yo.
###