Wilson Dining Hall Introduces 'Pancake Night'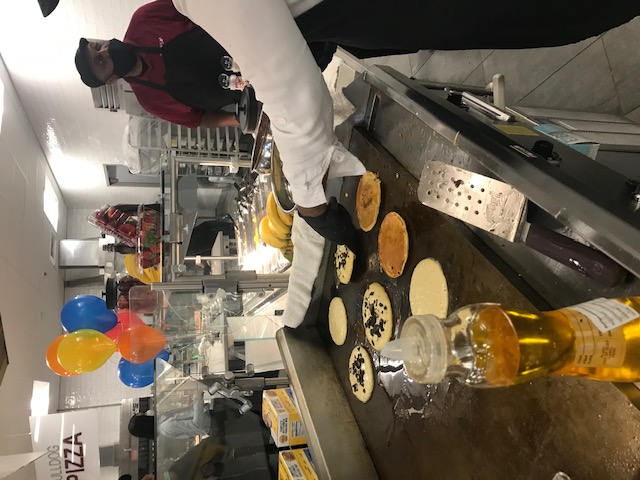 February 12, 2021
"Surprise & Delight" at Knight
On the evening of Thursday, February 4, Alabama A&M University students who chose to eat at Felicia Wilson Dining Hall got a special treat.
The young Bulldogs were "surprised and delighted" by a pancake bar during the dinner meal, according to Aramark's Sharon Murray. The bar featured two types of batter (chocolate and original).
"We had several items to top pancakes, as well as items to place in the pancake batters," Murray said. Additional items included strawberries, bananas, blueberries, peaches, apple filling, chocolate chips, rainbow sprinkles, oreo cookies, cinnamon cream cheese, cherries, whipped cream, caramel and chocolate syrup.
"The students enjoyed it and requested that we serve it more often," stated Murray. Since its reopening a few weeks ago, AAMU students have been favoring Wilson Dining Hall by two to one.