Revisiting the COVID CrIsis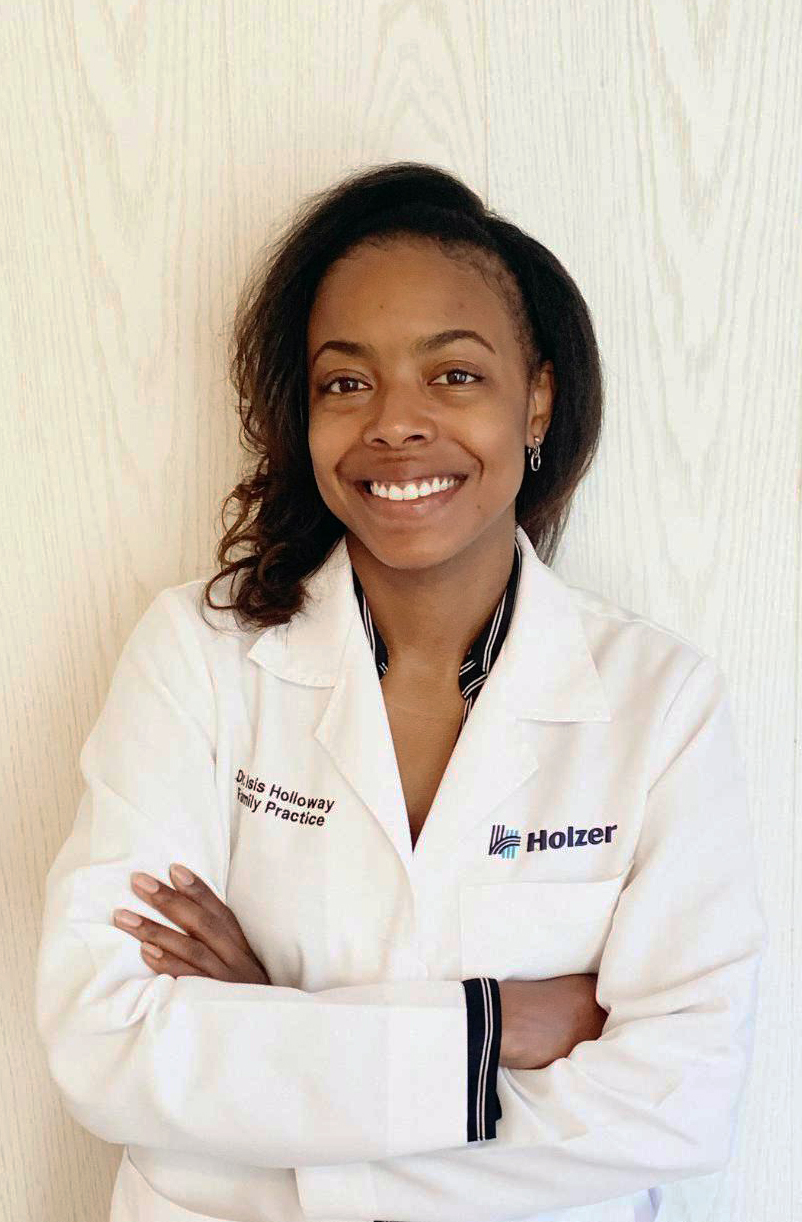 May 21, 2021
Small Town Doctor Plunged into Midst of Pandemic
Alabamian Isis Holloway recalls assisting with the treatment of COVID patients in a region along the Mason-Dixon line of the West Virginia-Ohio border
Dr. Isis Lauryn Holloway was born and raised in Tuskegee, Ala., which, as of the 2020 Census data, still remains "the blackest city in Alabama." Although it has barely 9,000 residents, of which 95 percent are African American, Tuskegee is a polar opposite of where she now finds herself completing her residency training and often tending to COVID-19 patients.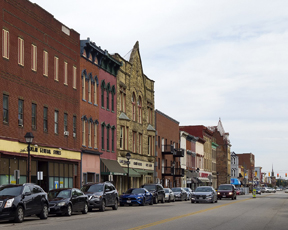 When its population fell below 5,000 several years ago, tiny Gallipolis, Ohio, was downgraded to village status by the state. The birthplace of the noted restaurant founder Bob Evans, the community is situated along the Ohio River, about 30 miles northeast of Huntington, W. Va.
And, while its white population nears 90 percent, the village can claim a lesser known connection to Tuskegee.
Indeed, Gallipolis was the place of refuge the free-black teenager and Virginia-born Olivia A. Davidson settled before she would later become the second wife of Booker T. Washington and the mother of his two sons.
Dr. Holloway's strong desire for helping others and striving to succeed is rooted partly in her days at Alabama A&M University. "During my time at A&M, I was fortunate to have many people that helped to light my path and foster my growth." She fondly recalled that Dr. Razi Hassan, a multi-talented chemistry professor, "was most instrumental" in propelling her forward.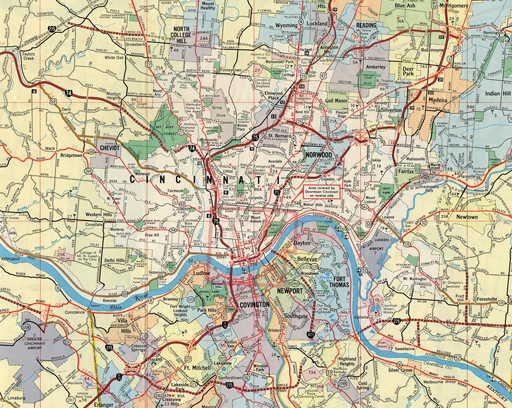 "For as long as I've known Dr. Hassan, he has given his time and efforts selflessly," said Dr. Holloway. She went on to credit him for the impact of the resources provided by his Health Careers Opportunity Program, as well as his "Christmas Cram" sessions.
"That directly solidified my academic foundation," she added. "He would spend hours imparting wisdom that served to develop me both personally and professionally. Through his lessons, I grasped the value of establishing meaningful connections."
The physician also came to The Hill with a slate of connections all her own. She had three siblings that found their aspirations and motivations at AAMU: Sirius Ben-Judah, who finished with a degree in electrical engineering; Princess Dollerson, who finished with a degree in biology; and Nia Dollerson, who pursued a major in psychology.
After earning her biology degree from AAMU in 2012, Holloway entered medical school at the Ohio University Heritage College of Osteopathic Medicine in Athens, Ohio. It was during this period that she came to realize how special family bonds were in her life.
Following med school, she began residency training in family medicine with Holzer Health Systems in Gallipolis.
"One of the hardest parts of pursuing my medical degree was learning to cope with the distance," stated Dr. Holloway. "Prior to starting medical school, my time and efforts were spent in Alabama. Adjusting to living in the North--and being so far away from family--was definitely a bit of a culture shock for me."
But when those days were behind her, straight ahead was an array of challenges for the young doctor, and COVID-19 sometimes took center stage. In early July 2020, the Ohio Department of Health reported 56,183 total probable and confirmed cases of COVID-19, which resulted in nearly 3,000 deaths. While Gallia County reported about 16 cases or 51.7 cases per 100,000 population; statewide, the number mushroomed to 483.9 cases per 100,000. Further northeast, along that same river, was Monroe County, which had the highest instance of deaths per 100,000.
"Training as a primary care physician, I value the close connections I'm fortunate to develop with my patients," said Dr. Holloway. "COVID forced me to find creative ways to continue to foster those close connections, but from a distance. As healthcare professionals, we're largely able to proactively build defense strategies because of our developed fund of knowledge."
Holloway explained that, due to an underdeveloped knowledge of COVID-19 at the time and the patients it affected, doctors were largely left with reactive strategies, rather than proactive ones.
"If this pandemic has proved anything," added the doctor, "it's the determination and perseverance exemplified by the medical professionals and ancillary staff. 'Service is sovereignty,' and the medical profession continues to prove its commitment to this motto."
Fortunately, there are several other Normalites who Holloway listed as having left The Hill to pursue in earnest their medical degrees throughout America. Her alphabetical shortlist includes: Krishna Bean, Anna Crutchfield, Paolo Glaude, Kourtney Odutola, Jaadir Payton, Curtis Peoples II, Ibukun Pickens, and Chaniece Wallace, just to name a few.
"Americans have proven that when we all come together for a cause bigger than ourselves, we can accomplish anything," said Dr. Holloway. "I'm confident that we will continue to develop the resilience needed to see us through to the other side."
The good doctor has already set her sights to a world far beyond COVID-19. "After completing residency, my goal is to secure fellowship training in emergency and sports medicine," Dr. Holloway said. "Ultimately, I hope to pay it forward by serving those communities that may be disadvantaged and underserved."
- Jerome Saintjones