AAMU Athletics Student Ticket Procedure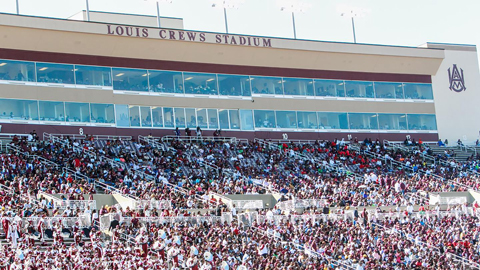 September 01, 2021
Limited Times to Pick up Tickets
In advance of the season opening Alabama A&M football game against South Carolina State at 6 p.m. on Saturday, September 4, Athletics has announced ticket pick up days and times for students.
All students will need to pick up their tickets from Wednesday, September 1, through Friday, September 3, from 10 a.m. to 12 p.m. and 5-7 p.m. at the Louis Crews Stadium ticket office.
These are the only times that students can pick up their tickets, as they will not be able to obtain them on the day of the game in order to maintain COVID-19 protocols with the general public. Students' cooperation in picking up their tickets during these times is greatly appreciated.
- Joshua Darling