IBM Awards Fellowship to MURP Student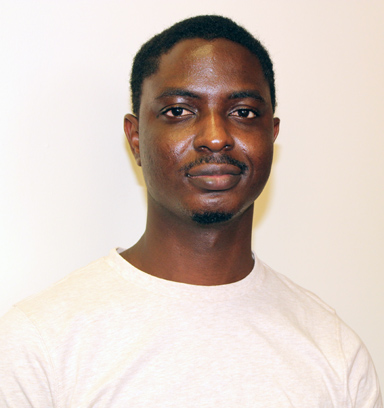 March 01, 2022
Toward Sustainable Transportation
A second-year Nigerian graduate student in the Master of Urban and Regional Planning program at Alabama A&M University has received IBM's distinguished Masters Fellowship Award.
Peter Oyewale has received the fellowship to continue his research following the recommendation of planner and transportation expert Jacob Oluwoye.
Peter praised AAMU's planning program for its organization and an environment that has inspired him to consider studies leading toward the Ph.D. degree.
Peter received his undergraduate degree in civil engineering from the University of Ilorin and an M.S. degree in transportation and highway engineering from the University of Ibadan before enrolling in the MURP program at AAMU.
He is specializing in transportation to understand the effects of social dynamics on transportation, including the use of artificial intelligence techniques for sustainable transportation. The IBM fellowship will allow Peter to continue his research on the integration of artificial intelligence and machine learning and their applications in intelligent transport systems.