Alumna Eboni Major Blends to Perfection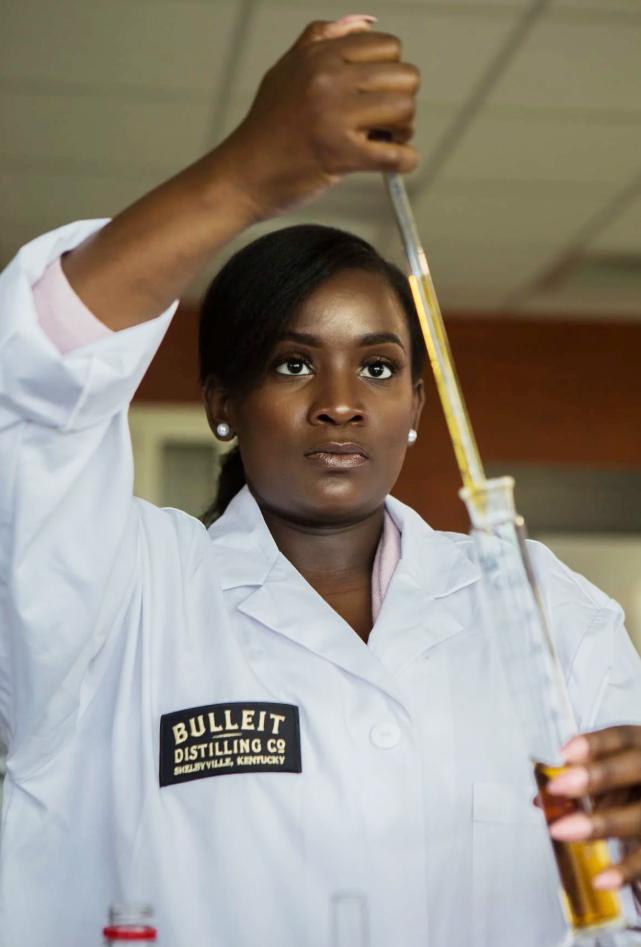 March 12, 2020
Shaking up an old industry
An Alabama A&M University alumna is making headlines in the world of bourbon whiskey. Eboni Major was recently in a Forbes.com series highlighting the growing role of women in an industry almost totally dominated by men.
The popular website zoomed in on Eboni and her start and phenomenal rise in the distilling industry. Major began her affiliation with Bulleit Bourbon through an internship program, although she had already built a strong background in the food quality arena as an AAMU-trained, food scientist.
While the Birmingham, Ala., native had absolutely no experience with the myriad roles and responsibilities of a blender, the prospect excited her, and she was confident she would be able to perform at a high level.
Her role at Bulleit has even had a bearing on her "outside" taste, which she says has significantly "evolved." Like the top coffee drinkers who only accept their coffee black, Major adds that her sensory job as a blender has motivated her to appreciate the "neat" liquid her new world has to offer.
Moreover, her previous duties in food quality tie in well at Bulleit, where she now serves on a team whose members possess sharp sensory capabilities. Those unique skills have shaped the taste of what Bulleit fans have come to enjoy about their bourbon. "As a blender, I am on a team that decides mash bills, yeasts, barrels, and more. We appraise all liquid before it goes into the barrel and again after aging to determine which ones will be used that year. This gives me a great sense of pride, knowing that my job is creating consumer satisfaction and ensuring product consistency," said Major.
Major says she is proud to be a part of a new demographic for the distilling industry. Today, women not only have a place as consumers of fine liquors, but they also have a key part in the production and decision-making aspects of the business.