The Links, Incorporated Presents Scholarships to Two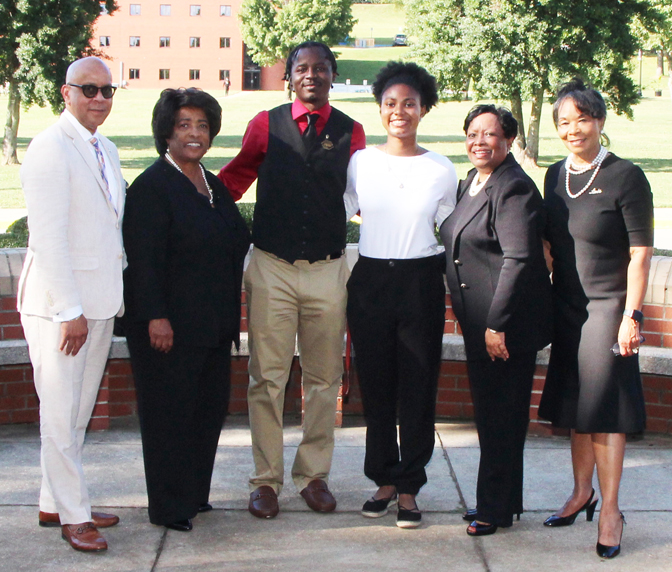 September 09, 2022
'Servant Leaders' Represent Best of the Best
Greater Huntsville (Ala.) Chapter of The Links, Incorporated has announced that two students from Alabama A&M University are recipients of the 2022-2023 Servant Leaders Scholars Program from the Southern Area of The Links, Incorporated.
Taniya Rainge, a sophomore majoring in biology, and Keith Rivers, Jr., a sophomore majoring in mechanical engineering, are the selected students.
The Southern Area of The Links, Incorporated, led by Area Director Sylvia Perry, presented 13 HBCU Servant Leader Scholarships in the amount of $5,000 each to seven HBCUs in the Southern Area. This class of Servant Leaders "represented the best of the best in leadership, scholastics, and service" on their campuses and in the community.
The 13 scholars will become members of the Southern Area of The Links, Incorporated, Servant Leader Scholars Academy, where they will receive academic and practical experiences in servant leadership. The Southern Area includes 84 Chapters encompassing Alabama, Florida, Georgia, Louisiana, North Carolina, South Carolina, Mississippi and the Commonwealth of the Bahamas.
CAPTION: Pictured (l-r) are: Jamal Ali, AAMU vice president for marketing, communication and advancement; Dr. Jeanette Jones, senior advisor or AAMU President Daniel K. Wims and former chapter president; Keith Rivers, scholarship recipient; Taniya Rainge, scholarship recipient; Sharon H. Butler, chapter president; and Nancy Matthews, HBCU ambassador.