Putting a Ring on It: AAMU Scientists Monitor Tremor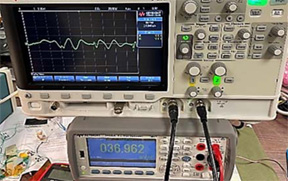 January 14, 2022
One Day ... Monitoring Tremor at Home
Perhaps you have been thinking about a loved one or friend impacted by multiple sclerosis or Parkinson's disease. Then, knowing that a local and caring group of researchers is thinking about them, too, likely will brighten your day. An industrious materials sciences group at Alabama A&M University is developing a biomedical sensor that will monitor the severity of hand tremor.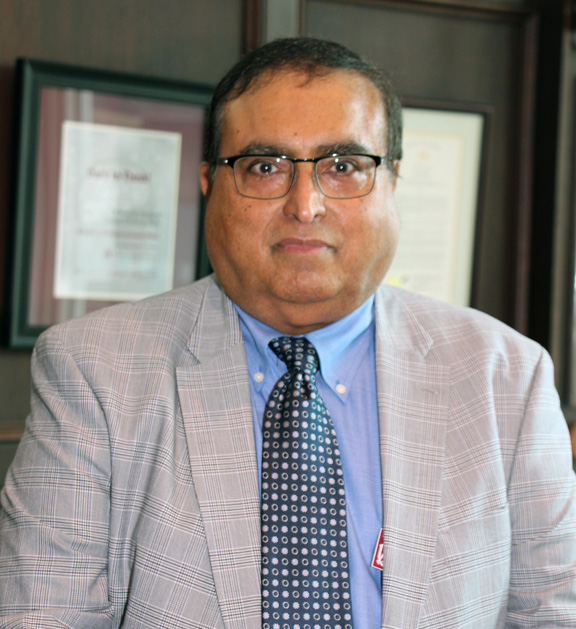 The group, led by Dr. Ashok K. Batra, has published its work in a recent journal, Sensors & Transducers. In addition to AAMU, the impactful team has pulled in researchers from the International Clean Water Institute of Manassas, Va.; Riga Technical University in Latvia; and the Henry Ford Health System in Detroit, Mich.
Batra and associates define tremor as "a small, rhythmic shaking movement that occurs in a back-and-forth pattern" that is common at some scale in everyone, although usually undetectable. Added factors, such as fatique, stress, fear, anger—or even caffeine—can make the tremor more obvious. The team, however, focused on hand tremor most common among middle-aged and older persons.
The team developed a light-weight ring out of special material and tested it as a potential means of monitoring hand tremor. The researchers are hopeful further clinical investigations can be useful in a home environment, opening the door for a home-monitoring system similar to ones used to monitor blood pressure.
The article is published in Vol. 253, Issue 6, of Sensors & Transducers.
Captions: Batra; Testing light-weight metal ring designed by AAMU researchers.