AAMU to Host High School Summer Program in Nuclear Engineering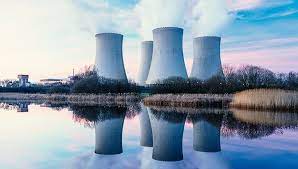 May 01, 2021
Exciting Two-week Summer Enrichment Program
The College of Engineering, Technology and Physical Sciences (CETPS) at Alabama A&M University will host a two-week summer enrichment program to prepare and recruit minority high school students for the nuclear engineering and green power workforce.
Scheduled for June 7-18, the program is being sponsored by the Department of Energy/National Nuclear Security Agency as a key part of an earlier $4.8 million Scholarly Partnership In Nuclear Security (SPINS) award achieved by Dr. Stephen Egarievwe in the Department of Electrical Engineering and Computer Science. This program aims to introduce high school students (who have completed 10th or 11th grade by the end of spring 2021) to the foundation and opportunities in the areas of green power, nuclear security, cybersecurity, data science, and nanotechnology.
The application package requires the following: (1) One or two letters of recommendation from a school teacher; (2) A copy of current transcripts; (3) Maximum 300-word essay on "The Importance of Green Energy and Security in Our Society" or your future career goals; and (4) Completion of the program application form. The registration deadline is May 15 by 5 p.m.
The free summer program will be taught by AAMU current full-time professors from the areas of physics, computer science, electrical engineering, mechanical engineering, and nuclear engineering. A $250 stipend will be available to participants upon completion.
For additional information, contact Dr. Susie Zhao at xiang.zhao@aamu.edu or call (256) 372-8466; or contact Dr. Stephen Egarievwe at stephen.egarievwe@aamu.edu. E-mail the application package to xiang.zhao@aamu.edu before the May 15 deadline.