Solar Farm a Possibility for East Campus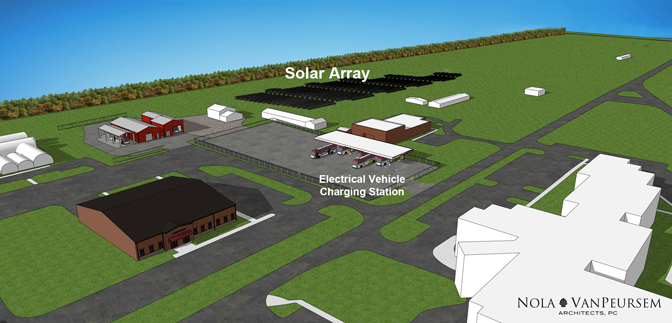 July 29, 2022
Sunrise in the East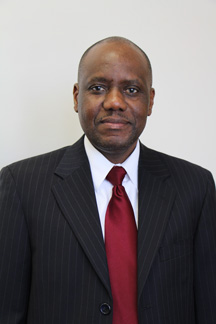 To reach an ambitious benchmark calling for obtaining at least 30 percent of its energy from renewable sources, Alabama A&M University staff and faculty recently met with a team of specialists.
Coordinated by Marshall Chimwedzi, director of AAMU's expanding electric Bulldog Transit System and its subsequent charging station, a meeting with Holt Renewables of Austin, Texas, offered information and insight on solar design, engineering, procurement and construction.
Other AAMU staff members in attendance included Jeffrey Robinson, purchasing; Brian Shipp, physical facilities; Dr. Ernst Cebert, manager, Winfred Thomas Agricultural Research Station; Dr. Raziq Yaqub, Department of Electrical Engineering and Computer Science; and Jerome Saintjones, public relations.
Chimwedzi is embarking on an east campus solar farm that could provide a boost of electric energy for the bus charging station near the Physical Facilities area and across from the Mamie Labon Foster Complex.