Bulldog Battalion Commissions 8 New Officers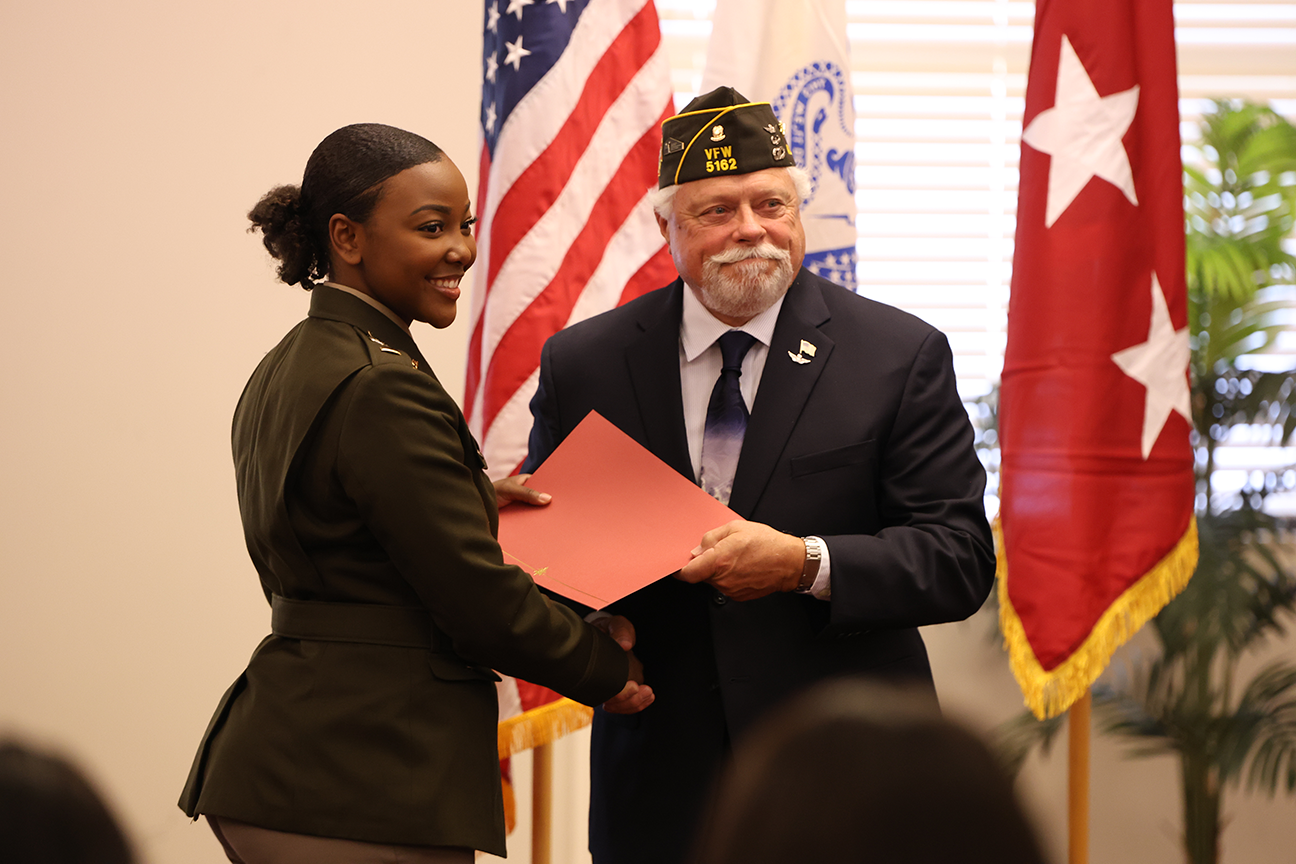 May 03, 2023
Army ROTC holds 2023 Spring Commissioning Ceremony
Alabama A&M University Army ROTC held its 2023 Spring Commissioning Ceremony Wednesday, May 3, at the Ernest L. Knight Complex. The Battalion recognized and commissioned eight new second lieutenants:

2nd Lt. Dequez Andrews (MBA)
2nd Lt. Zariah Benjamin (Political Science)
2nd Lt. Zoe Howard (English)
2nd Lt. Nyvia McDonald (Criminal Justice)
2nd Lt. Miahri Merrell (Mechanical Engineering)
2nd Lt. Michael Schiermeier (Aerospace Engineering)
2nd Lt. Connor Sullivan (Mechanical Engineering)
2nd Lt. Fred Wiersig (Computer Engineering)

The newly commissioned officers are headed to active and reserve duty stations from Fort Hood, TX to Birmingham. Lieutenant General Chris Mohan, U.S. Army Materiel Command Deputy Commanding General, was the guest speaker.

The Bulldog Battalion includes cadets from Alabama A&M University, the University of Alabama in Huntsville and Athens State University.