"The Normal Life" Film Project Expands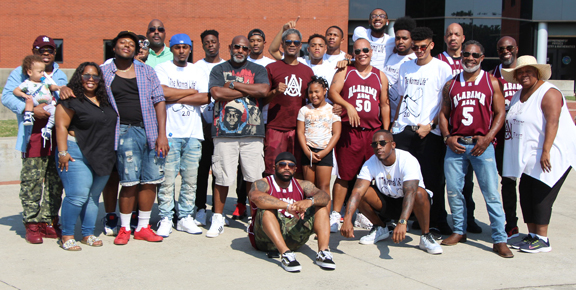 December 09, 2021
"The Normal Life" Film Project Expands
One would think that an extended holiday season would be enough to slow down even an industrious film team like the one with the upcoming movie, "The Normal Life." Not so. Let alum Paul Graves tell it, the wheels have just started turning on the project.
"The movie project has taken off in all directions," said the project's key man. He added that the alumni film group has entered the movie script into a prominent pitch competition for HBCU students and alumni. The winner for that competition will be announced on Saturday, December 18, on TNT network, and Paul feels confident the team entry should make it among the top three finalists.
Three finalists are invited to a live pitch in front of an HBCU audience, and top partners at Serena Ventures, MaC Venture Capital, Harlem Capital, and Cake Ventures. Finally, Michael B. Jordan and Serena Williams are slated to award the $1 million investment during December's Legacy Classic, according to promos.
The newly named Invesco QQQ Legacy Classic will take place on Saturday, Dec. 18, at the Prudential Center in Newark, N.J. TNT will televise the basketball doubleheader competition between Hampton University and North Carolina Central University, and Howard University versus North Carolina A&T University.
With that undertaking careening toward a countdown, Paul expanded the group's vision even further: The Councill Coin.
"If you have heard the hoopla around Bitcoin and non-fungible tokens (NFTs)," said Paul, "we have created the first HBCU coin for the school. Every other HBCU will have to follow, because we will be the first to do it."
Paul said the team is anxious to meet with AAMU administrators to share the many possibilities that could come with involvement in cryptocurrency, which is the wave of the future when it comes to transactions.
"Students would be able to pay tuition and fees owed under the school's coin, as well as books, games, food, etc.," commented Paul. No other HBCU is doing this yet, nor is on this Blockchain, he said.

"We have a full plate of stuff working," stated Paul. "It's not just about a movie anymore. It's grown into much more. It's about the beginning of the future for the school, as well as a movie they can be proud of."