'Cruising at Crews' Car Show March 26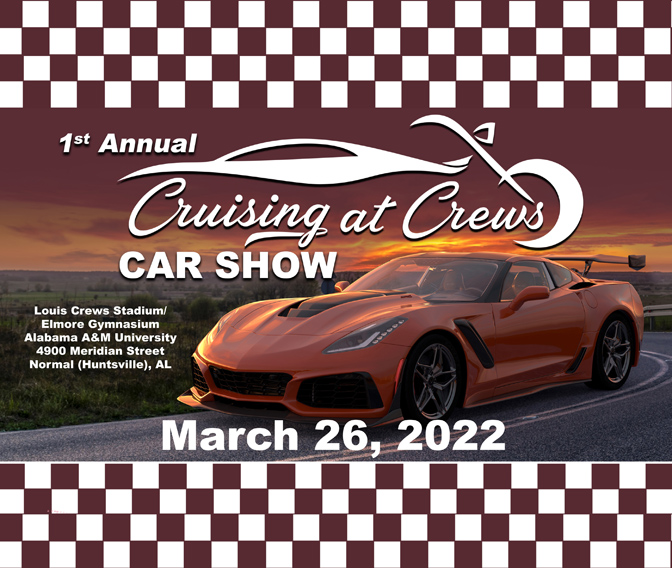 March 15, 2022
Fun and Entertainment in Store
In an innovative push to garner additional support for student athletes at Alabama A&M University, the 1st Annual "Cruising at Crews" Car Show has been scheduled for Saturday, March 26, at Louis Crews Stadium and the vicinity of the Elmore Gymnasium. Registration will begin at 9 a.m.
Judging will take place at 12 noon and awards presented at 3 p.m. for the categories of Best of Show, Best Paint, Largest Club and Furthest Distance (car/truck/bike, etc.). Judged entry fees are $25 per vehicle and $20 per bike. There is a show-only fee of $10.
Food trucks will be on site, and entertainment by a special guest DJ. For more information, contact Charles Breedlove at (256) 426-8017; Dwayne Taylor at (256) 541-4548; or Taurus Smith at (256) 907-1113.