AAMU Alum and Former Staffer Returns in Executive Role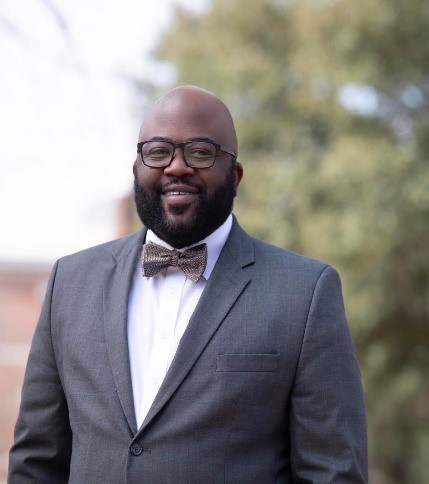 May 13, 2022
Distinguished Career as a Higher Ed Administrator
Huntsville, Ala. ---- After a national search and selection process, and review of almost 50 applicants, AAMU has named Dr. Braque Talley as its next Vice-President for Student Affairs. A native of Starkville, Mississippi, Dr. Braque Talley has developed a distinguished career as a higher education administrator and educator. Currently, he serves as Vice-Chancellor of Enrollment Management and Student Success at the University of Arkansas – Pine Bluff (UAPB), where he also teaches graduate courses in Educational Leadership. As Vice-Chancellor, Dr. Talley was responsible for reversing a four-year downward enrollment trend and launched efforts that led to all-time University highs for graduation and retention rates.
Before joining UAPB, he served at his undergraduate alma mater, Rust College, as Vice President of Enrollment Management. While Talley served in this capacity, Rust College achieved increases in overall student enrollment and retention, and his team garnered more than $1 million in grants and other gifts to undergird student support initiatives. Moreover, he was responsible for enrolling the two largest first-year classes in the college's history. Previously, Dr. Talley served as a Coordinator of Marketing and Recruitment at Alabama A&M University after serving as a graduate research assistant and recruiter, during which graduate enrollment at AAMU also reached the highest levels since 2005.
Dr. Talley graduated Cum Laude from Rust College with a Bachelor of Arts degree in English. He earned the Master of Urban and Regional Planning (MURP) degree from Alabama A&M University and the Doctorate of Philosophy from Jackson State University in Higher Education. He has completed professional development programs at Johns Hopkins University, Clark Atlanta University and the University of South Florida. Dr. Talley also is a graduate of the Executive Leadership Institute (ELI) and the Higher Education Leadership Foundation (HELF).
Dr. Talley is active in several professional, civic, and social organizations, and he has delivered over 25 presentations and lectures at conferences and professional meetings. He has received recognition from the Starkville Daily News ("Top 40, Under 40); HBCU Grow; Mississippi Business Journal ("State of MS-Top 50, Under 40"), SCM ("Humanitarian of the Year"), and Rust College ("Top 10, Under 10"). Dr. Talley's research areas of interest are HBCUs, Higher Education Sustainability, Student Motivation, and Student Engagement. He partnered with The Princeton Review to author "The Ultimate Guide to HBCUs."
Braque is married to Dr. Brittney Tate-Talley, a physical therapist specializing in geriatric care. They have two children, Bridynn (12) and Braque "B.J." Talley, Jr. (1). Dr. Talley will officially rejoin the AAMU family on June 13, 2022.
###
**************************************************************************************************
Alabama Agricultural and Mechanical University (AAMU) is a historic, student-friendly and community-focused institution of higher learning. Reflecting on its heritage as a historical black college and university (HBCU) and a traditional 1890 land-grant institution, AAMU functions as a teaching, research and public service institution, including extension. Founded in 1875 by a former slave, Dr. William Hooper Councill, AAMU is a dynamic and progressive institution with a strong commitment to academic excellence. The serene, intimate campus is situated on "The Hill," only a short distance from downtown Huntsville, the site of the school's founding.