Construction Starts on New A&M Event Center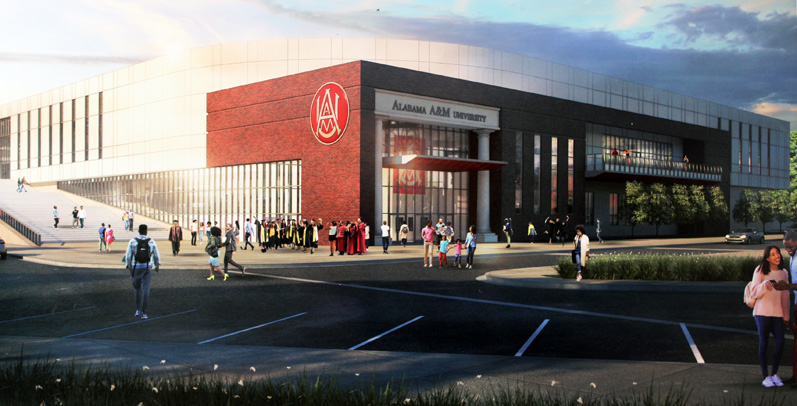 November 10, 2020
CMA Announces Start of Project Construction
Officials from Turner Construction Company recently announced that construction has begun on the new 132,000-sq. ft. event center and arena at the Ala­bama A&M University.
The facility will include an arena with a 6,000-per­son capacity, locker rooms, training rooms, a Hall of Fame honoring former AAMU student athletes, and a kitchen with the capability to provide meals for campus events.
The arena will host sport­ing events such as basket­ball and volleyball games, student graduation ceremo­nies, and other university functions.
"The center will provide the university with a much-needed facility where we can host major functions, such as commencements, convocations, our an­nual scholarship gala, and athletic events," said Andrew Hugine, Jr., President of Alabama A&M University. "It will be a state-of-the-art facility just off of North Memorial Parkway, and we are thrilled to be making this addition for our students and the community, which will transform the landscape of north Huntsville."
Turner is representing AAMU as the construction management agent (CMA) for the project.
"We are excited to partner with Alabama A&M on our fourth project together," said Tyce Hudson, project execu­tive at Turner Construction Company in Huntsville. "We have experienced a lot of success together, and there is no doubt that this is going to be the best project yet. It is going to be an excellent facility for Alabama A&M University and the com­munity."
The project is expected to be complete in 2022.