Black Ambition HBCU Prize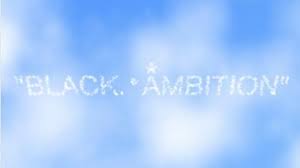 December 11, 2020
Supporting Ventures
Music producer and entrepreneur Pharrell Williams has launched the Black Ambition HBCU Prize, which provides a pathway to success for Black and Latinx entrepreneurs by offering up to $250,000 for a venture that has raised no more than $1M in dilutive funding and has a working prototype or minimum viable product.
The Black Ambition HBCU Prize will also offer up to $50,000 for a venture that has not raised any revenue or dilutive funding to date. Applicants' ventures must be in one of the following sectors: Technology, Design, Healthcare, or Consumer Products and Services.
Teams must include at least one current HBCU undergraduate or graduate student (full-time or part-time), one recent alum within 2 years of graduation, or one former student within 2 years of attending the institution who is a member of the founding team. This HBCU-affiliated individual must identify as Black or Latinx. Additionally, AAMU students needing assistance with securing a recent graduate for their team(s) can contact Yvette Clayton, director, Career Development Services (CDS).
Black Ambition recognizes HBCUs are vital engines of economic opportunity with important legacies. By tapping into the vibrant and brilliant HBCU community, they will help to fund high potential ideas with capital that can spark and support the next generation of successful entrepreneurs.
Register here to join the Black Ambition Team for a webinar at 7 p.m. EST on December 16, 2020. For additional information and/or applications, visit blackambitionprize.com or e-mail info@blackambitionprize.com