AAMU Forms Partnerships for Small Businesses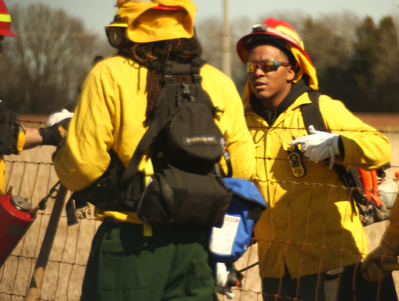 August 25, 2020
AAMU Forms Partnerships for Small Businesses
Alabama A&M University's Center for Entrepreneurship, Innovation and Economic Development (CEIED) helped strengthen the relationship between the Lockheed Martin Corporation, a major defense contractor, Archarithm Inc., a small local business, and AAMU through a series of high-demand virtual training sessions in August.
Under the auspices of the AAMU College of Business and Public Affairs, CEIED provided technical assistance under a mentor-protégé partnership linking the Lockheed Martin's Rotary & Mission Systems business and the Huntsville-based Archarithm, Inc. Through the provision of business infrastructure, along with processes and systems, CEIED provided training to Archarithm, Inc., that provides new skill sets as part of Archarithm's development as supplier of Defense-related services and products.
According to Dr. Teresa M. Orok, executive director, CEIED developed and provided training on (1) project management and (2) International Traffic in Arms Regulations (ITARS).
Roger Sprenger, senior C4ISR program manager at Lockheed Martin, stated that "the partnership between AAMU and Lockheed Martin is an important element of our Mentor-Protégé program with Archarithm. The program management and ITAR training are critical in development of our small business partners that enables them to better support us for both domestic and international program pursuits."