Admired Former AAMU Coach Remembered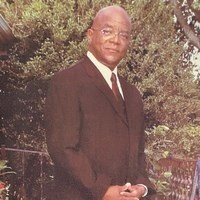 June 20, 2022
Exceptional Collegiate and Professional Coach
One of Alabama A&M University's most revered coaches has died in Huntsville, Ala.
Coach Ray Greene earned an undergraduate degree in physical education and recreation from the University of Akron and the master's degree in education administration and supervision from the University of Miami (Fla.). He embarked upon a career as an elementary and then high school teacher in Akron, Ohio, before becoming the first African-American teacher in the school system in Ft. Pierce, Fla.
Gifted with expertise in football, tennis and track, Greene would develop into an exceptional collegiate and professional coach. At the college level, he steadily expanded his coaching acumen through stints at Iowa State, Michigan State, Alabama State and Jackson State, moving into the head coach position at North Carolina Central University and Alabama A&M University.
Professionally, Greene was affiliated with the Winnipeg Blue Bombers of the Canadian Football League. He also served as assistant head coach of quarterbacks and wide receivers for the Jacksonville Sharks (WFL) and in a similar post for the Tennessee Valley Vipers.
Greene was recognized as Coach of the Year (twice) by the Southern Intercollegiate Athletic Conference (SIAC); Birmingham Grid Forecasters; Atlanta Touchdown Club and the Arena Football League (assistant coach). He was a member of four hall of fame organizations, published articles and even poetry, and served on several community boards.
Funeral service, coordinated by Royal Funeral Home, was scheduled for Thursday, June 23, at the First Missionary Baptist Church, 3509 Blue Spring Road, in Huntsville, Ala., at 12 noon, with Dr. Julius Scruggs serving as the eulogist and Dr. Don Darius Butler officiating.
###