AAMU Moves Forward on Event Center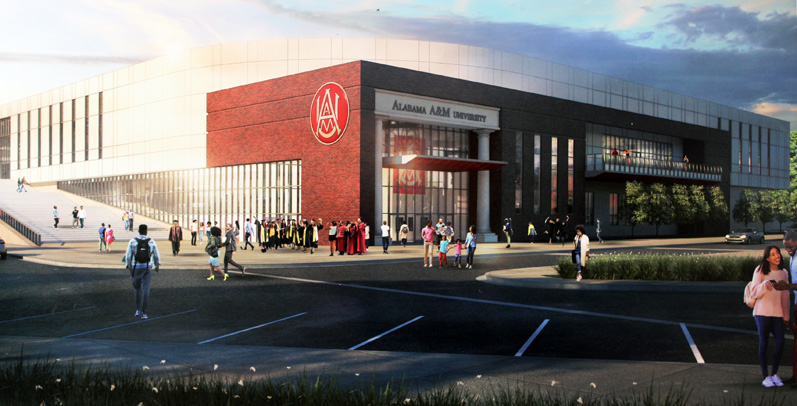 February 21, 2020
Major Development, Event Center Forthcoming
The Alabama A&M University Board of Trustees on February 21 pushed the University a step closer to an expansive development that would greatly boost campus aesthetics and have a significant economic impact on north Huntsville.
In his report before the Board, Dr. Del Smith, dean of AAMU's College of Business and Public Affairs and executive director for economic development, provided an overview on an 11-acre development project that could ultimately include two hotels, retail spaces and food establishments.
Additionally, the development will complement a multi-functional event center ("large" file) for which a ground breaking could be scheduled as early as fall 2020, with a project completion expectation of 2022.
The Board had granted ground lease approvals at the beginning of the regular session.
See PowerPoint Renderings and Virtual "Walk-Through" (Slides 4-6; "large" file)