AAMU Returns to Mask Mandate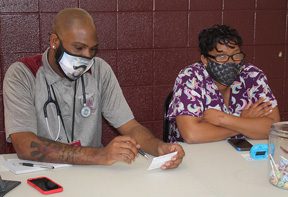 August 10, 2022
AAMU Returns to Mask Mandate
Huntsville, Ala. ---- Officials at Alabama A&M University are launching the fall semester of 2022 with a return to mask mandates, effective immediately, and will continue mandatory re-entry COVID-19 testing in the weeks ahead.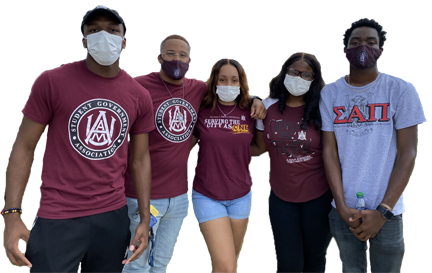 Campus health professionals will offer re-entry testing from 8 a.m.-12 noon on Monday through Friday and 1:30-4:30 p.m. on Tuesdays. AAMU health officials are also encouraging persons eligible for the second COVID booster to receive it in order to be considered fully vaccinated.
Moreover, the health team is monitoring the steady progression locally and nationally of monkeypox, a virus for which no approved vaccination currently exists. The virus differs from some other common viruses due to its ability to spread through a touch component. Officials will keep the campus community informed as more information becomes available.
###
carlquista.slay@aamu.edu; public.relations@aamu.edu