Bridge Builder Classic Invests in HBCUs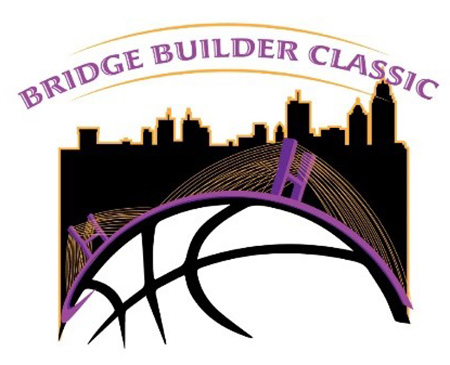 December 06, 2022
Bridge Builder Classic Invests in HBCUs
The 2023 Bridge Builder Classic (BBC) will showcase SWAC rivals the Alabama A&M University Bulldogs and the Alabama State University Hornets on Monday, January 16, 2023, at the Mitchell Center in Mobile, AL. This year, both schools committed to a six-year deal to play in Mobile at the Bridge Builder Classic. The contract includes a $100,000 payment to the school of which it would have been their home game. Over the next six years, each school will receive $300,000 for their home game.
"Not only will this match up continue the long-standing rivalry, but it will offer several other extras, as well," said AAMU Athletic Director Paul Bryant (left). "The Bridge Builder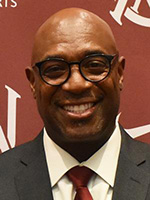 Classic will build the exposure our stellar athletes receive and heighten the overall profile of our programs. Additionally, BBC will boost the University's recognition in the region among prospective students and their families, while simultaneously allowing us to increase and nurture support from alumni bases in southern Alabama, northwestern Florida and southeastern Mississippi."
"The Bridge Builder Classic provides a significant revenue-generating opportunity not often realized within conference play, said Athletic Director Dr. Jason Cable. The Classic is a worthy and essential event to raise and expand the awareness of HBCU institutions and our athletic programs. It will present a great environment and exposure opportunity for our student-athletes and Hornet Nation. For decades, the AAMU and Alabama State rivalry has been a staple of the HBCU collegiate basketball landscape. The two rivals agreeing to this deal will create an unmatched HBCU experience in Mobile. The presence of alums, bands, and everything surrounding the HBCU experience will tremendously impact the City of Mobile."
"The Bridge Builder Classic is more than a basketball game, states Tim Hale, Bridge Builder Managing Partner. We have not only financially invested in each university but also focus on providing exposure to our featured historical collegiate institutions, connect both high school and college athletes in atmospheres created to educate, motivate, and infuse the camaraderie of team sports in our communities. This investment is good for the universities, great for our city and most importantly an investment in our youth."
The Bridge Builder Classic features two high school games and both men and women basketball collegiate play. The game also features a half time battle of the bands and a finale "SWAG SURF" with recording artist FLY! The Classic has been moved to and will remain during the Dr. Martin Luther King Jr. Holiday to celebrate and honor his legacy and those who are "bridge builders" in Alabama's communities. For game schedule and ticket information, visit www.bridgebuilderclassic.com .