A&M Alums Form GIVEComing 2020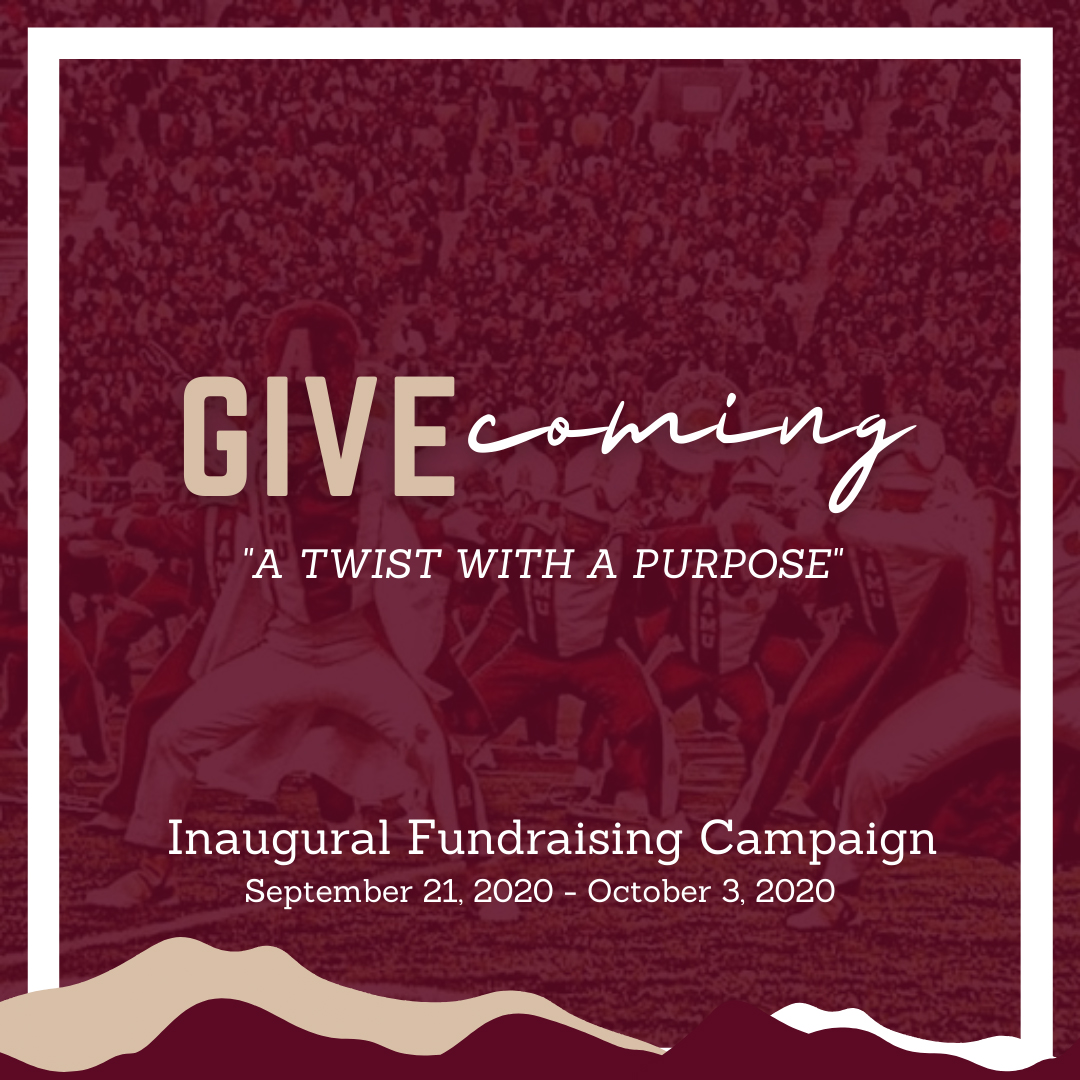 September 22, 2020
That Old Normal Spirit of Giving Back
Alabama A&M GIVEcoming 2020
September 20th-October 3rd
Fundraising Campaign Guide
What:
GIVEcoming is an inaugural fundraising campaign, rallying Alabama A&M alumni, friends, and HBCU champions, to make a financial contribution to a specified fund within the University's foundation.
Who:
GIVEcoming was organized by six Alabama A&M alumni who wanted to find an alternative way to energize the Bulldog community around the annual Homecoming celebration despite a global pandemic, and encourage collective alumni giving.
Where:
GIVEcoming's campaign goal is $250,000, and all donations will be allocated to the Clarene Teague-Johnson Exit Scholarship fund. This scholarship assists seniors who are at risk of not receiving their degrees due to outstanding balances owed to the university.
How:
All donations can be made directly on the foundation's website here. On the scroll down option, please select the GIVEcoming designation.
GIVEcoming
How to Give:
Enter your donation amount
Click drop down and SCROLL until you see GIVEcoming
Enter your personal information
Repeat everyday until October 3rd
There's a Power in Collective Giving
@AAMUGIVEcoming
Info.aamugivecoming@gmail.com