AAMU Part of New HBCUChallenge Fundraiser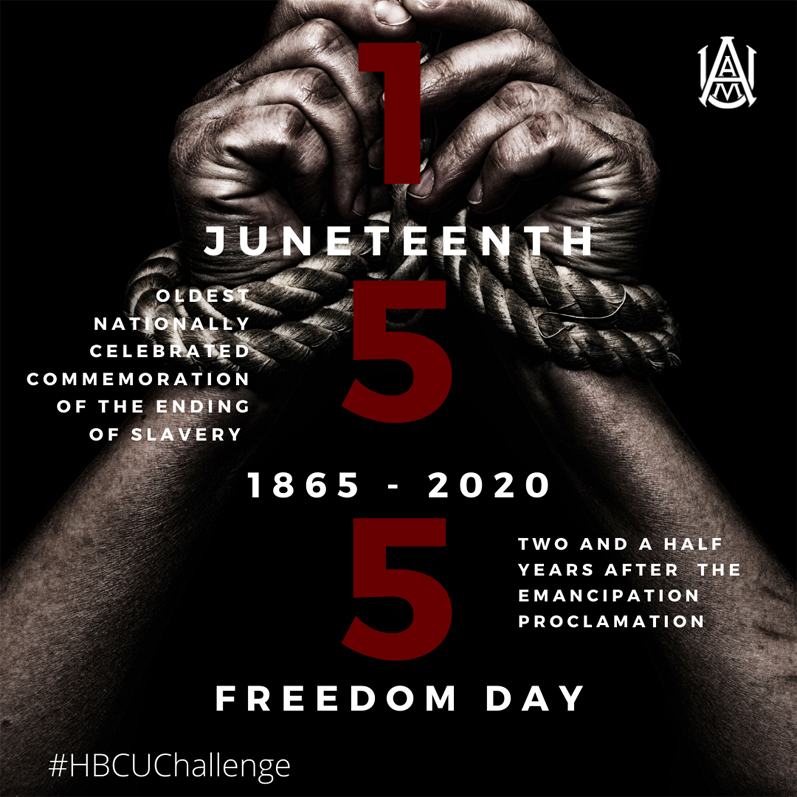 July 07, 2020
Will You Accept the Challenge?
Alabama A&M University supporters have embarked upon a friendly fundraising challenge with Givly.com and several sister HBCUs to show their love for their respective institutions, as well as to bring additional awareness to the 155th Anniversary of Juneteenth. The Juneteenth #HBCUChallenge is a friendly social media fundraising competition that will benefit AAMU and our beloved HBCUs.
AAMU and most HBCUs face several challenges these days—from a worldwide pandemic casting light on African-American health disparities, myriad social injustices and dire economic circumstances negatively impacting individuals and institutions. The #HBCUChallenge allows us to use these emotionally tense times to focus on the "power of social connection" to boost our A&M, excite Normalites, and secure an optimistic tomorrow on The Hill.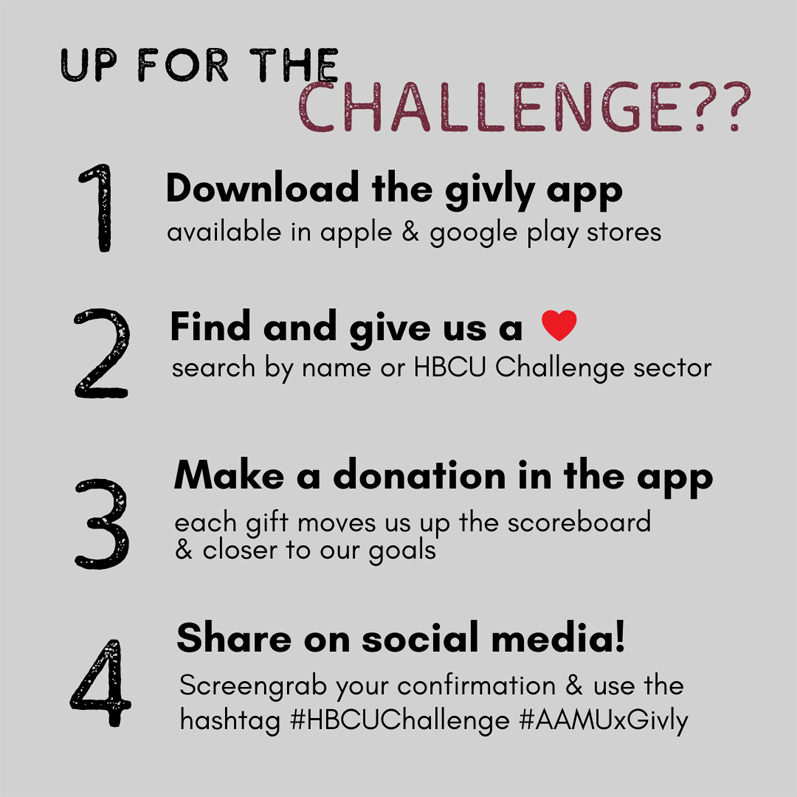 How to "Accept the Challenge"
It's as simple as 1-2-3: Just (1) download the givly app, (2) search for Alabama A&M University, and (3) invest in our school's mission by making a donation. Or, you can click on the link in our bio. The competition is June 19 – July 7. Checkout our school's standing at givlyapp.com/hbcuchallenge
#AAMUxGivly
#HBCUChallenge
Givlyapp.com/hbcuchallenge