Self-Taught, Alum Gives Back Thru Creative Concepts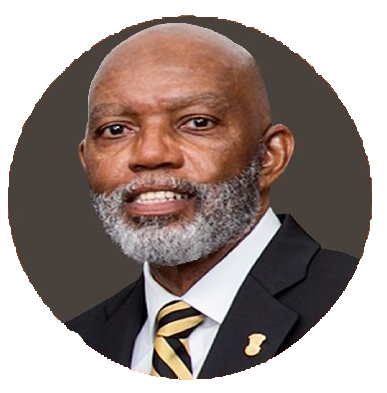 September 08, 2021
Dreaming Like Councill
If you visit any of the Facebook pages dedicated to Alabama A&M University (alumni, reunions, athletics), chances are you've seen graphics created by Michael Grubbs.
Grubbs has been an avid contributor to several Alabama A&M University Alumni Association membership recruitment drives. He created the logo for the 2021 virtual membership drive: "Started There – Finished Here: Reconnecting Bulldogs Across Generations."
Grubbs also collaborated with the alumni association and the AAMU Office of Alumni Affairs to create the 'Dream Like Councill' graphic for their Scholarship T-Shirt fundraiser. In the last year, Grubbs has created designs for the alumni association's 40 Under 40 Initiative; Covid-19 Awareness; 2020 Census and Get-Out-To-Vote campaigns.
The native of Alexander City, Ala., earned his bachelor's degree in sociology at AAMU in 1977. After getting his master's degree in sociology at Iowa State University, Grubbs moved to Miami and began a 33-year work career in government, first with the State of Florida, later, with Miami-Dade County, He retired in 2013.
Grubbs says one of his proudest accomplishments was creating a design for the Miami-Dade County Head Start Program's mobile technology vehicle. Many of the organizations that use his designs are surprised to learn Grubbs is self-taught. "It was a hobby I took up, and one I really enjoy," says Grubbs. With no degree or formal training in graphic design, Grubbs has owned the graphic design firm, Z-Graphics88, for 31 years.
A Life Member of the Alabama A&M University Alumni Association for over 35 years, Grubbs is a proud charter member of the AAMU Miami Alumni Chapter, and has served as chapter president.
Grubbs calls his support of his alma mater "unwavering."
"I strongly believe alumni should stay connected to A&M; share their A&M story with everyone; encourage others to attend; mentor current students; come back to campus often; and give back all the time!"
- Debra Daniel