Wims & JSU Prez Receive Keys to the City at GCC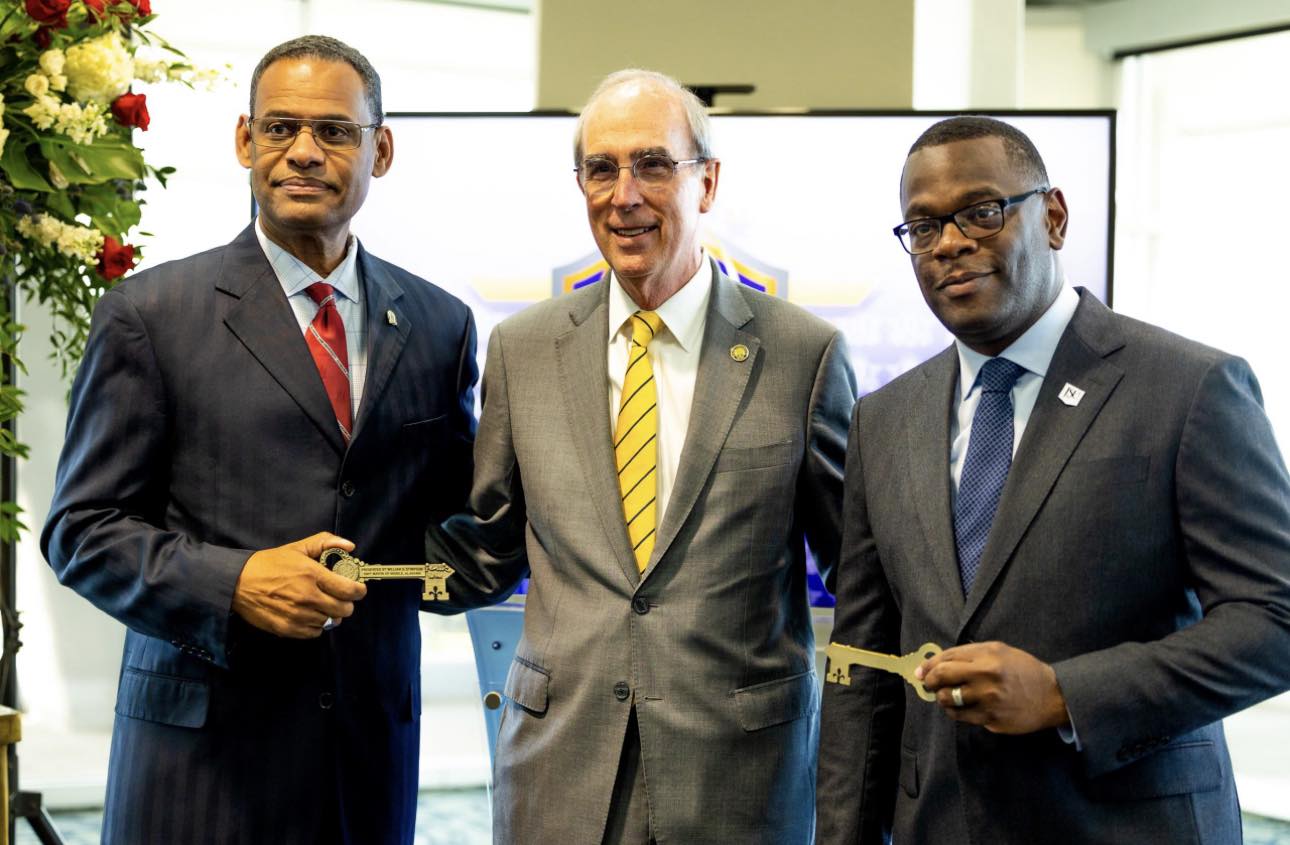 November 14, 2022
Festive Port City Experience Comes to an End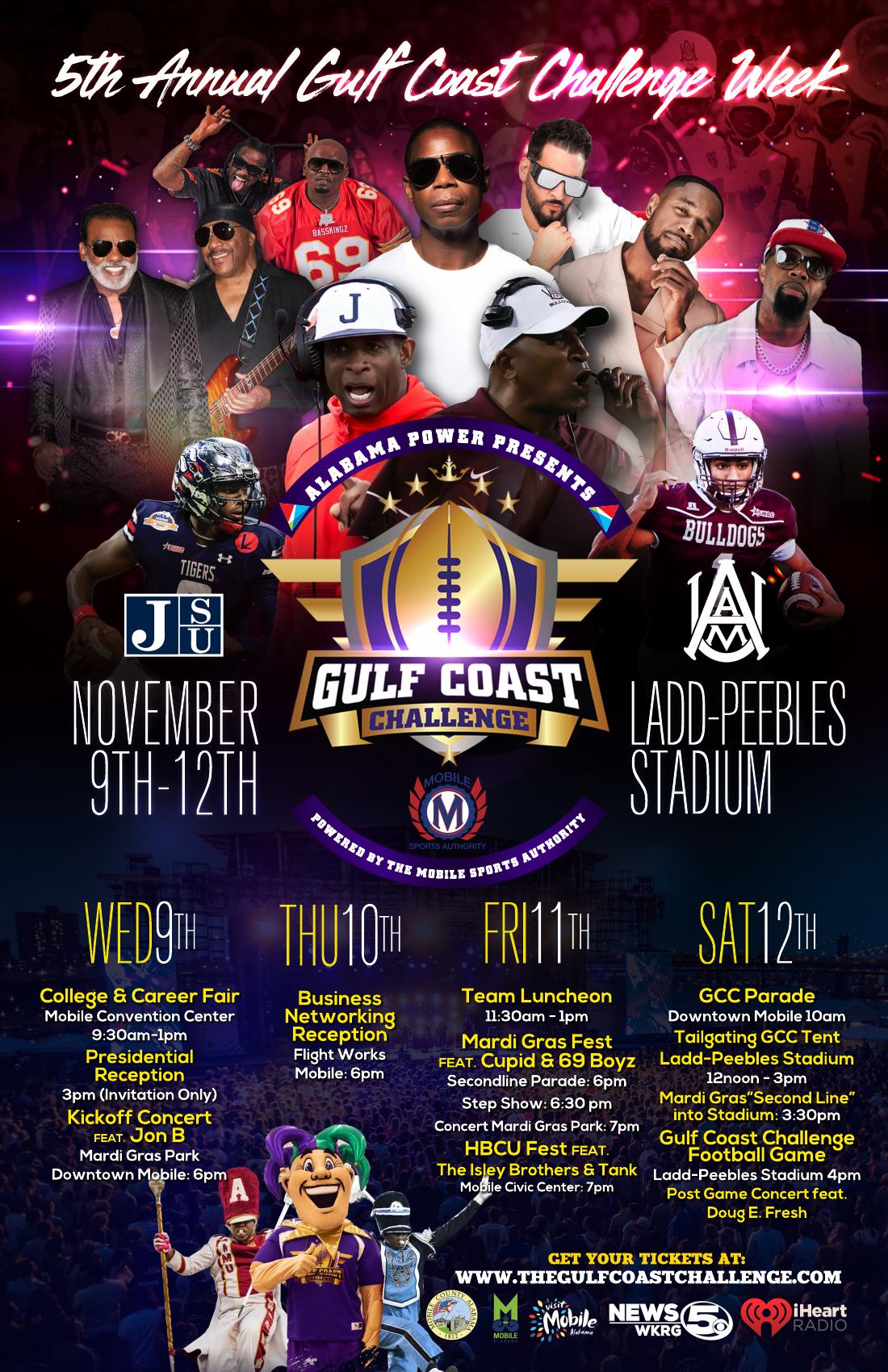 Alabama A&M University President Daniel K. Wims and Jackson State University President Thomas Hudson were presented the ceremonial "key to the city" from Sandy Stimpson, mayor of Mobile, Ala. (above, center). The presentation was one of several activities on the slate for the 5th Annual Gulf Coast Challenge gridiron contest between AAMU and JSU.
"Both teams are bringing proud fan bases to our city, and we are as excited to host them as they are to be here!" said Mayor Stimpson. "We expect a massive turnout at Ladd-Peebles Stadium for the event, which is being powered by the Mobile Sports Authority."
Local organizers called the 30,000-plus attendance "the most at Ladd in 7 years." For more on the game, read Josh Darling's report HERE.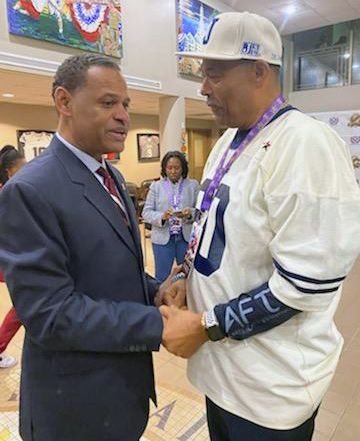 The Gulf Coast Challenge in historic and festive Mobile, Ala., adds a wave of excitement each year. This season, the Bulldogs of Alabama A&M University took on the Tigers of Jackson State University in Ladd-Peebles Stadium for a 27-13 loss on Saturday, November 12. The Gulf Coast Challenge Game Ambassador for 2022 was Mobile native, JSU alum and NFL Hall of Fame linebacker Robert Brazile (left).
Presented by Alabama Power under the coordination of the Mobile Sports Authority, the 5th Annual Gulf Coast Challenge featured week-long activities for all ages. National recording artist Jon B performed live in a free and easy, lawn chair kickoff concert on Wednesday, November 9, at Mobile's Mardi Gras Park on South Royal Street.
Bulldog and Tiger professionals also participated in a Business Networking Reception at Flight Works on the evening of Thursday, November 10.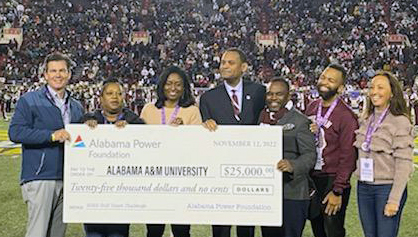 Next day, Friday, November 11, Challenge attendees enjoyed the Gulf Coast Mardi Gras Fest with the 6 p.m. Secondline Parade at Moe's BBQ at 701 Springhill Avenue. Over at Mardi Gras Park, another gathering of Bulldogs witnessed a 6:30 p.m. Step Show and Concert featuring Cupid and 69Boyz on Royal Street.
Later on Friday, November 11, Treco Entertainment presented the Gulf Coast Challenge HBCU Fest, featuring the Isley Brothers plus Tank live in concert at the Mobile Civic Center.
HBCU Bishop State Community College presented the 2022 Gulf Coast Challenge Parade at 11 a.m. Saturday morning on Warren Street. "Dr. SetitOff" Carl Cunningham, Jr., was Grand Marshal. The route included sections of Warren Street, Dr. Martin Luther King, Jr. Avenue, Springhill Avenue, Washington Avenue and Congress Street.
The Challenge Tailgating Tent was setup at Ladd-Peebles Stadium from 12 noon until 3 p.m., where the much-anticipated game began at 4 p.m. Following the game and 5th Quarter Battle on Saturday, November 12, rapper and record producer Doug E. Fresh performed live in a post-game concert, closing out the week's activities.
- J. Saintjones
[Photo Submissions 2 & 3: VP Jamal Ali]