"Dancing 2020" Takes on Disco Theme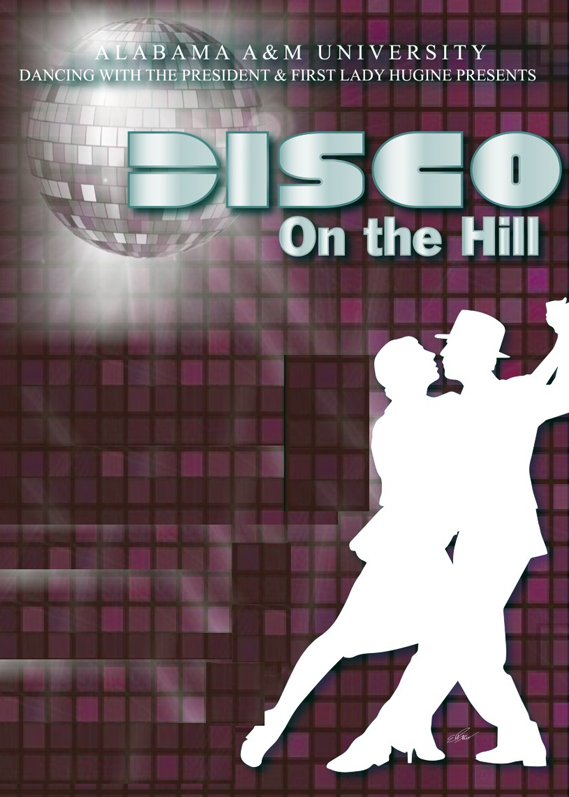 February 28, 2020
"Dancing 2020" Takes on Disco Theme
The annual Dancing with the President and First Lady event at Alabama A&M University will be held on Friday, February 28, at 7 p.m. in the Knight Center.
The 2020 theme is "Disco on The Hill." While there will be a plethora of entertainment treats, count among the talented couples the following: President Andrew and First Lady Abbiegail Hugine; Dr. Archie and Mrs. Veronica Tucker; Mr. Demetrius Hightower and Ms. Kim Moore; SGA President Jacobi Gray and Miss AAMU Samira Hopkinson; Mr. Japhe Jelks and Ms. A'ysha Callahan; Mr. Eron Blue and Ms. Kayla Tuck; and Mr. Kevin Randle and Ms. Tia Gardner. Monique Ryan is event choreographer.
Doors will open for the semi-formal event at 6 p.m. Individual tickets are $25 each (Students - $10). VIP tables of 10 are $300. Purchase tickets at the Office of Alumni Affairs, Patton House Welcome Center, 116 Chase Road.