AAMU Founder Inducted into Lawyers Hall of Fame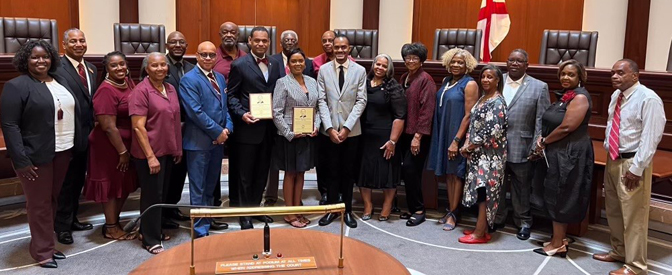 September 23, 2022
William Hooper Councill Honored
The revered founder of historic Alabama A&M University was among a group of five distinguished inductees into the Alabama Lawyers Hall of Fame on Friday, September 16, 2022, at the Heflin-Torbert Judicial Building in Montgomery, Ala.
Several alumni from the Montgomery and Tuskegee, Ala., chapters joined AAMU President Daniel K. Wims, University administrators and staff in celebrating the induction of William Hooper Councill, who was a member of the Hall of Fame's 2021 class. The group honor was delayed due to the COVID pandemic.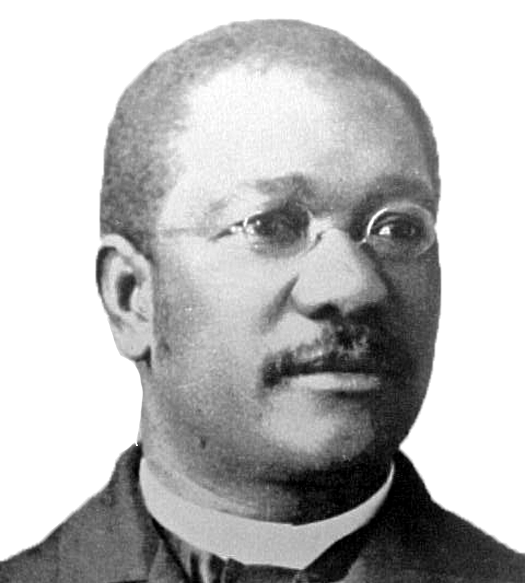 Born into slavery on the Councill Plantation in 1849 in Fayetteville, N.C., Councill was sold and brought to Alabama, eventually settling in Huntsville, where he attended school and began a lifelong commitment to the education of other African Americans. Councill became the first president of Alabama A&M University in 1875.
Following a series of brief political affiliations during the Reconstruction Period, Councill was admitted to the Bar in 1883. In 1887, he filed a discrimination lawsuit against the Interstate Commerce Commission after he was ejected from a first-class coach while traveling on an Alabama railroad. Although he won the lawsuit, it was a pyrrhic victory in that the state Legislature threatened to close the school if he remained as head of it. He was reinstated after the case had settled.
"Dr. Councill was a champion of justice during a trying time in the history of the nation," commented AAMU's Wims, the University's 12th president. "This honor is a tribute to his contributions and a reminder that we must continue to make our world and its institutions better for future generations."
The Alabama Lawyers Hall of Fame inducted its first class in 2004. Inductees must have a distinguished career in law and each inductee must be deceased at least two years at the time of their selection. In addition, at least one of the inductees must be deceased a minimum of 100 years.