Extension Receives Grants to Support COVID Vaccinations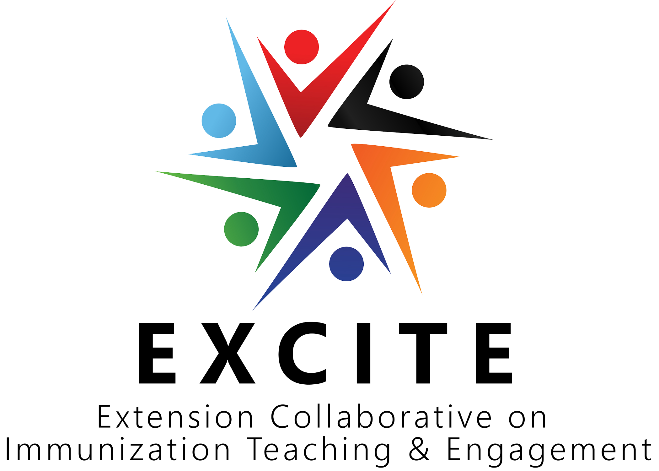 July 02, 2021
Helping to Increase COVID Vaccinations Throughout the State
The Alabama Cooperative Extension System, representing Alabama A&M and Auburn universities, received grant funding to provide much needed education about COVID-19 vaccines to Alabama residents. The grant money will also go toward hosting vaccination clinics to increase the number of vaccinations given in the state.
About EXCITE
Earlier this year, the Extension Foundation, along with the Association of Public and Land-grant Colleges and Universities' Extension Committee on Organization and Policy, were invited to engage in an immunization education initiative after the signing of an Interagency Agreement between the USDA National Institute of Food and Agriculture and the Centers for Disease Control and Prevention (CDC).
This initiative is called the Extension Collaborative on Immunization Teaching & Engagement (EXCITE). It supports efforts of the national Cooperative Extension System to address and reduce vaccine hesitancy, especially in underserved communities.
The EXCITE program is designed to support all land-grant universities in delivery of the CDC Vaccinate with Confidence communication campaign in Activity 1. The program also involves the development of an adult immunization education pilot in Activity 2.
Grant Awards
Both Alabama A&M and Auburn universities each received a minimum award of $24,000 for Activity 1. A joint proposal for Activity 2, submitted by Alabama A&M University, Auburn University and the Auburn University Harrison School of Pharmacy, was awarded $200,000. Collectively, Extension staff from both institutions will work with local partners, including healthcare providers and faith-based organizations, to make the vaccines for COVID-19 and other viruses more accessible to hard-to-reach communities across Alabama.
Alabama Extension Health and Nutrition Specialist Tamara Warren will provide project leadership at Alabama A&M University. Matt Ulmer, state specialist for community resource development, will provide project leadership at Auburn University.
"Alabama Extension at Alabama A&M University greatly appreciates the USDA, the Extension Foundation and the CDC for providing another opportunity to work with partners statewide and to increase Alabama's vaccination rate," Warren said. "Alabama Extension promotes health and wellness. Getting fully vaccinated will help our state to get back on the path to wellness and to enjoy the rewards of safely gathering at work and with family, friends and new acquaintances."
"Alabama Extension is grateful to the Extension Foundation, USDA, CDC, the Auburn University School of Pharmacy and to our state and local partners to committing to this most important work," Ulmer said. "Providing COVID-19 vaccine education and increasing vaccine acceptance will help Alabama make great strides toward our collective goal of returning to our normal way of life."
More Information
Contact Warren at (256) 372-4981 or Ulmer at (334) 740-2644 for more information about the EXCITE initiative.
Visit the Alabama Extension website at www.aces.edu for additional health information.