AAMU Welcomes Radio Personality, Podcaster Angela Yee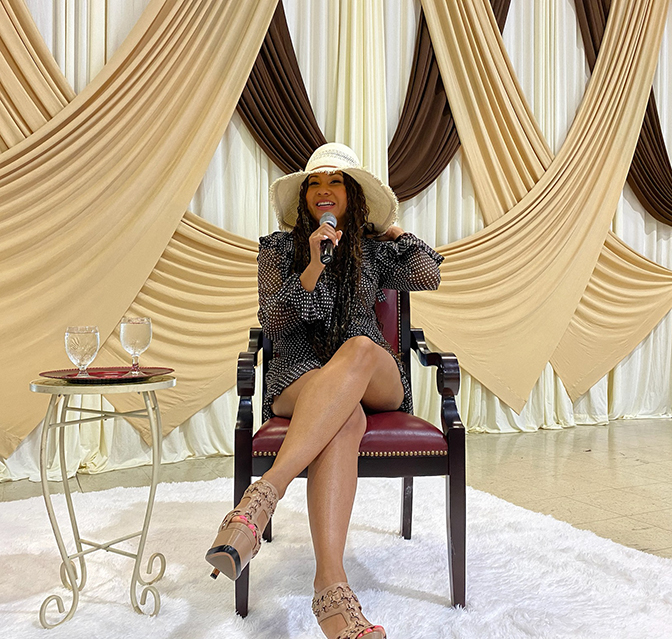 March 23, 2023
Former Breakfast Club Co-host
"I see a lot more opportunity for us and a lot more support. We just have to continue to lift each other up." Radio personality and podcaster Angela Yee discussed the Women's History Month theme--"Celebrating Women Who Tell Our Stories"--during Alabama A&M University's annual Tea on The Hill.
Yee also addressed the power of women in 2023. "My current boss is a woman. The reason I have 'Lip Service,' my podcast with iHeart, is because of women encouraging me. But don't forget, we need our men to support us, too."
The radio star known for hosting The Breakfast Club with DJ Envy and Charlamagne Tha God, answered questions from WJAB Program Manager Erica "Fox" Washington. Yee talked about everything from starting her own juice business, to 'the two people, dead or alive, she would want to interview.' "Rihanna because she's a new mom, and Lauryn Hill, because she rarely gives interviews."
The AAMU Office of Student Activities & Leadership Development organized the annual Women's History Month event.
- Debra Daniel