Alum Shares Thrills of Rocket Launching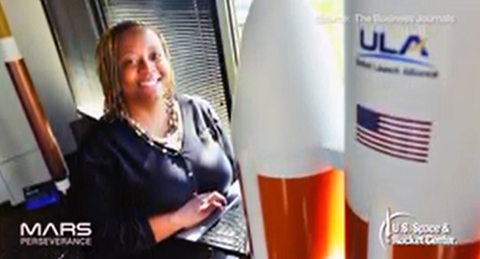 February 26, 2021
Decatur and the Journey to "The Red Planet"
An Alabama A&M University alumna was recently interviewed by the U.S. Space and Rocket Center about her role in the rocket launching of the Mars 2020 Perseverance Rover into space and its ultimate landing on the surface of "The Red Planet."
Tinesha Ross, who grew up outside of Birmingham, Ala., and made it through a rough childhood, was able to complete her engineering degree at Alabama A&M University. Although she's now a veteran in the goings-on of what she calls "the rocket factory," Ross admits that she still gets excited about all the aspects of the rocket launching process.
Ross, now based in Denver, Colo., is United Launch Alliance's (ULA) Senior Manager of Systems Safety and Quality. She was recently interviewed by the U.S. Space and Rocket Center about her experiences at ULA.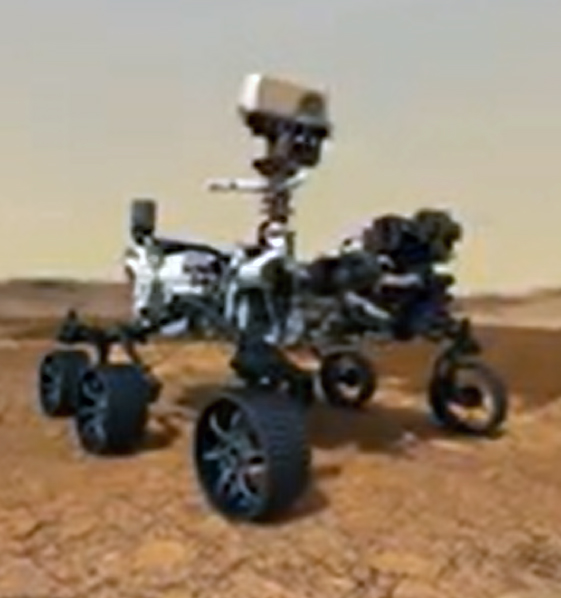 "I never in my wildest dreams imagined that I would be launching rockets," said Ross. "Just being in the factory—watching the production and the vehicle pass through the different phases of its production cycle, then go through tests, and then finally being transported down for shipment to the launch site—is amazing. It's a sight to see. After 22 years, I still get excited about it!"
While ULA has an impressive family of rocket launch vehicles, Ross said NASA decided to use the high performance Atlas V for the Mars project because of the rocket's unique lift capabilities, along with the requirements to meet the destination. This entailed the transport of the Rover on a six-month journey that began at the end of July 2020 and ended with a landing on Mars. The Atlas V was built by the ULA Decatur, Ala., site.
"If people aren't laughing at you when you tell them your dreams," said Ross, "then you probably aren't dreaming big enough."