A&M Participating in State-Sponsored Weight Loss Initiative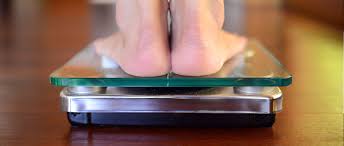 January 24, 2020
Join the Weigh-in!
SBA is a free statewide weight-loss program designed to address the state's challenge with obesity and to encourage Alabamians to get healthy and to have fun while doing it. However, individuals are still cautioned to check with a health care provider before beginning a new exercise or diet regimen.
To form an AAMU SBA team, you MUST:
Gather a team comprised of two or more persons
Name the team and set a goal
Visit the Official Weigh-In at the Wellness Center on Friday, January 24, from 9 a.m.-2 p.m. to sign up your Team.
ALL AAMU Faculty and Staff who sign up for the 2020 Scale Back Alabama Initiative will receive a FREE 3 day pass to the Student Health and Wellness Center.
Starting and ending weights will be kept confidential, and will only be shared with Scale Back Alabama staff members for the purposes of determining prize eligibility.
Key Dates:
January 24, 2020 (Friday) – Weigh-In Week at AAMU Student Health and Wellness Center from 9:00 a.m. to 2:00 p.m.
April 10, 2020 (Friday)- Weigh-Out Week at AAMU Student Health and Wellness Center from 9:00 a.m. to 2:00 p.m.
April 21, 2020 (Tuesday) – Final Event and Cash Prize Drawings