Prez Emeritus Noted for Leadership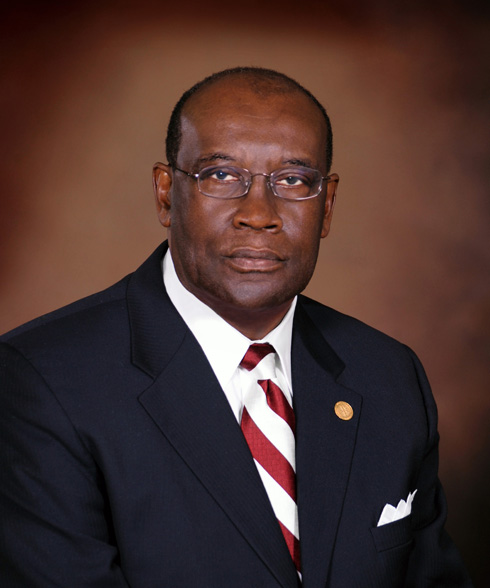 January 12, 2022
Honors from HBCU Campaign Fund
The HBCU Campaign Fund (HCF) recently posted its "National Ten Most Dominant HBCU Leaders of 2022," adding President Emeritus Andrew Hugine, Jr., among the distinguished group.
According to HCF's founder, president and CEO, Demetrius Johnson Jr., the fifth selected group of leaders have "proven their responsibilities for shaping policies, changing perspectives, and making decisions that affect millions of individuals in the higher education space, and the daily needs of what an HBCU or Minority-Serving Institutions contributes."
Joining Hugine on the list are Dr. Lawrence A. Davis, Jr., Chancellor Emeritus, University of Arkansas Pine Bluff; Dr. William R. Harvey, retired president, Hampton University; Dr. A. Zachary Faison, Jr., president, Edward Waters University; Dr. Anthony L. Jenkins, president, Coppin State University; Dr. Marion Ross Fedrick, president, Albany State University; Dr. James E. K. Hildreth, M.D., president/CEO, Meharry Medical College; Dr. David M. Carlisle, M.D., president/CEO, Charles R. Drew University of Medicine and Science; Dr. Heidi M. Anderson, president, University of Maryland Eastern Shore; Bobbie Knight, J.D., president, Miles College; and Dr. Valmadge T. Towner, president/superintendent, Coahoma Community College.
Hugine was honored for his many accomplishments, including the $96 million financing agreement with the U.S. Department of Education, the largest in the Department's history, which was used to refinance existing debt and construct a new 580-bed student residence hall; increased enrollment; new academic degree programs; increased private funding; and more than two dozen memoranda of understanding have been signed with companies and governmental agencies.