Unmasking Potential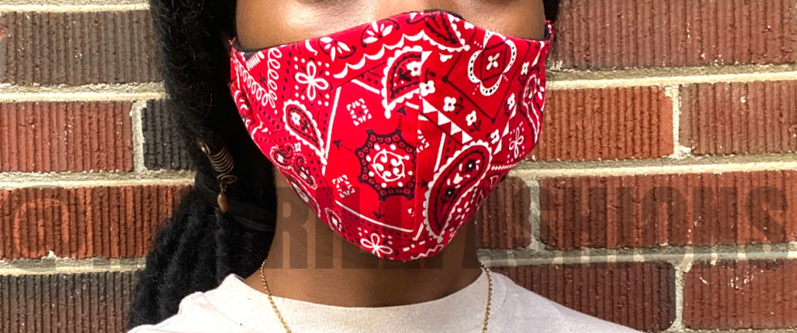 April 29, 2020
Student Finds a Need, Uses Talent to Meet It
As an impending and tumultuous wave of COVID-19 cases forced Alabama A&M University to quickly push its courses online, many students embraced the change and its consecutive new bent on doing things.
One case in point is the Family and Consumer Sciences Department's Apparel, Merchandising and Design Area (AMD) in a Fashion Merchandising II course taught by AAMU alumna A. Renee' Heard.
Not only is the program's strength tied to how Heard urges her students to think out-of-the-box in terms of the many dimensions associated with apparel and interior design, production, distribution and consumption, but she also encourages them to channel their creativity into forming their own businesses.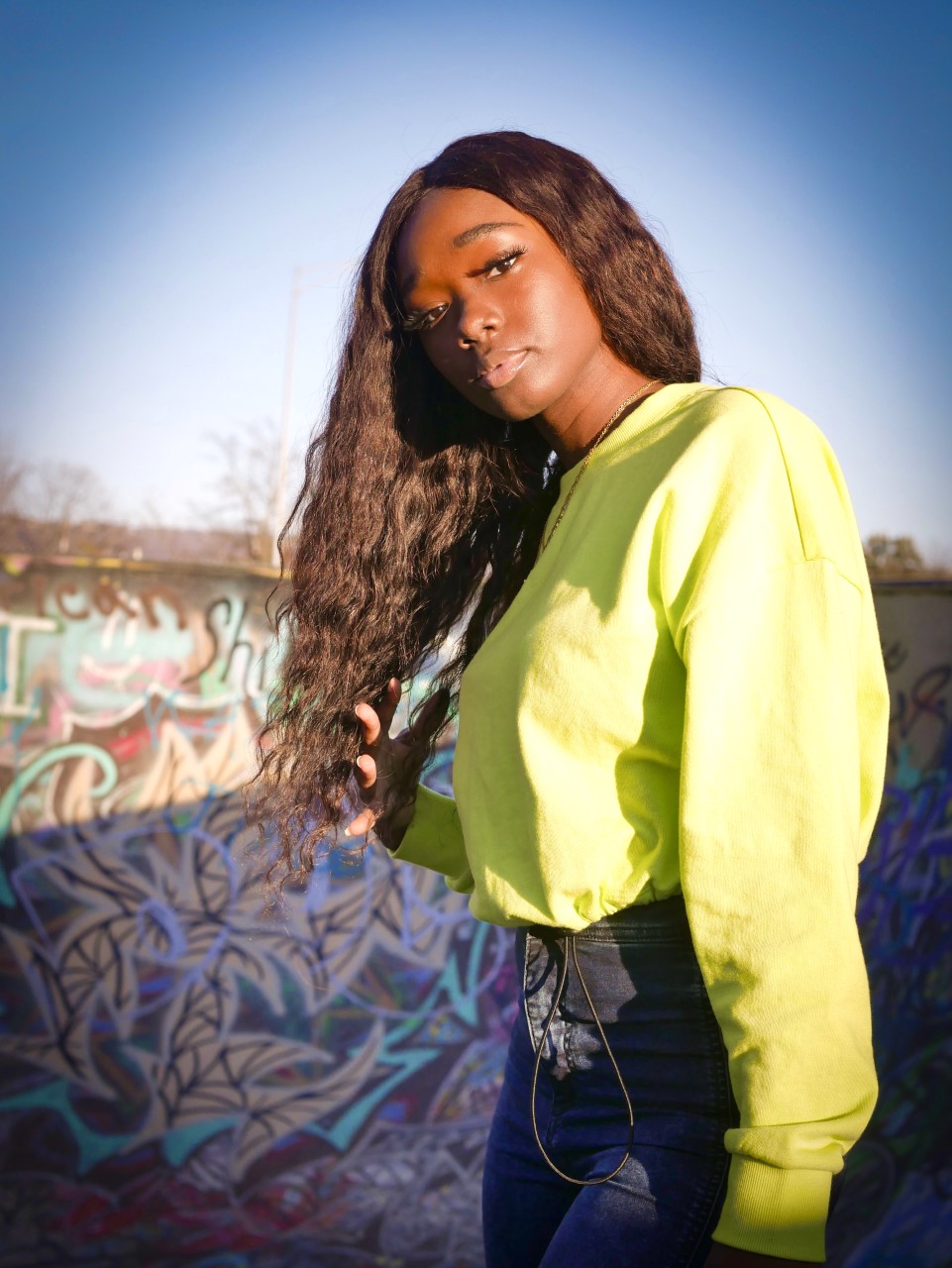 For instance, through the attractive website motrillfashions.com, AMD student Monique Copeland (see our Unique Monique) showcases her abundant talent, as well as reveals how in tune she is to the times and the impact of Coronavirus 2019.
Among her many creations is her genius fifteen-buck Cotton Bandana Mask. Its "double cotton layer mask filters approximately 50 percent of 0.2 micron particles," notes Monique, a rising senior and first-generation college student from Montgomery, Ala. The mask is lined with black cotton fabric that Copeland describes as "breathable, washable, fashionable and comfortable."
In addition to the classic red bandana, a click on the website's drop down bar reveals options in brown, black, pink, fuchsia, navy blue, baby blue, yellow, royal blue and aqua blue.
"The idea for the bandana face mask came to me when I heard there were no masks available in stores," recalled Monique. "I did my research on whether it would be effective to make one; I proceeded to make one for myself, as well as my family; then, I decided to add it to my website so that others can have the opportunity to purchase."
Moreover, Monique's web 'store' also includes true-to-size stretchable 'Plaid Yourself' stacked tights; fleece jogger sets; and stacked sweats and tights in several colors. She said her items have been "selling like crazy," and she has been able to apply things she has learned from current and previous courses.
"One of the main things I like about the AMD program is the ability to work in the sewing labs outside of class time to work on garments," said Monique, "as well as to ask our design teachers questions and advice regarding our garments."
In visual merchandising, Monique has learned the interplay of colors and seasons, as well as how to make a display in 3D from paper. She is appreciative of the guidance and accessibility she has received from instructors Wilke, Heard and Tibbs.
"I plan to expand my business and to build relationships with countless fashion individuals," responded Monique, when asked about post-graduation plans. "I also plan to design for a few companies and maybe even do a little bit of merchandising, if my business allows me the time."
While AMD classes make a wardrobe change to Zoom and as the COVID-19 pandemic looms on, student creativity, too, continues to blossom.
by Jerome Saintjones