Young A&M Educators Called Heroes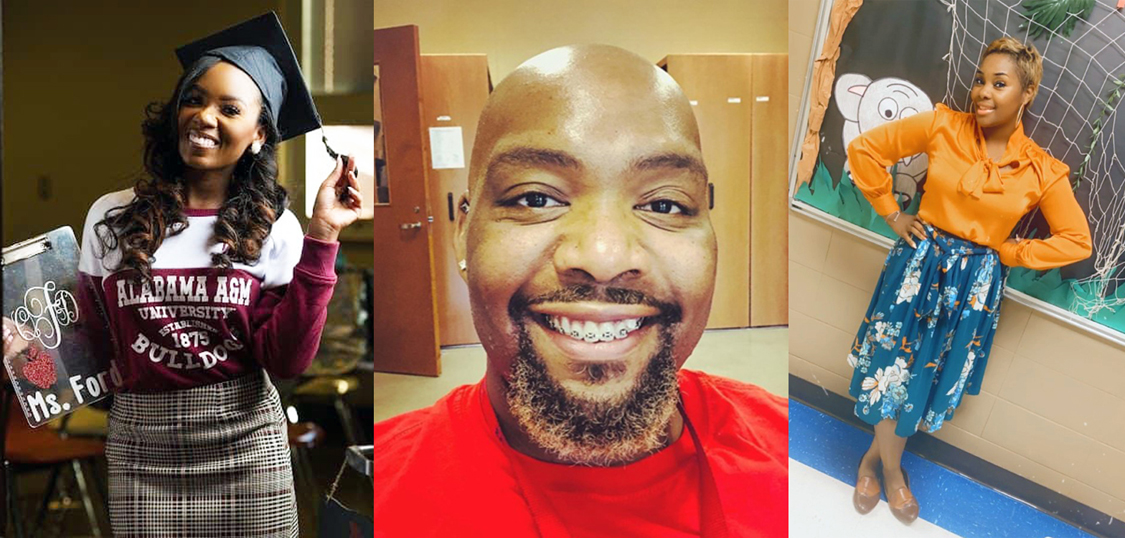 October 08, 2020
Impacting Alabama Schools
Three Alabama A&M University education alumni were recognized recently by a Birmingham, Ala., television station for their undeniable work as classroom heroes in their respective communities.
The popular "Classroom Hero" television segment by Fred Davenport airs on the NBC affiliate WVTM-TV 13 in the Birmingham metropolitan area, and it also is broadcast in Tuscaloosa.
The segment has featured (l-r) alum Quanisha Ford, a third-grade teacher at Martin Luther King Jr. Elementary School and founder of Forward Foundation to award scholarships, mentorships and other educational resources. Ford earned her master's degree at AAMU. Tavarus "Mr. Tee" Hartsfield is an innovative and energetic eighth-grade physical science teacher at Erwin Middle School in Center Point, Ala. After earning bachelor's and master's degree in AAMU College of Education, Humanities and Behavioral Sciences, Porshe' Chapman serves as a third-grade teacher at Lakewood Elementary School, where she has been teaching for nearly 10 years.