Notes from Fall Board Meeting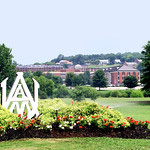 November 18, 2020
President Pro Tem Challenges AAMU to "Imagine the Future"
Huntsville, Ala. ---- The Alabama A&M University Board of Trustees held its regularly scheduled meeting virtually on Friday, October 23, 2020, at 10 a.m. via the web-based Zoom communications platform.
Following an invocation by Trustee John Hackett, Jr., the agenda was adopted and followed by the Board, led by Dr. Jerome B. Williams, president pro tempore. Eleven trustees and two ex-officio members (Faculty Senate President Jeanette Jones and SGA President Japhne Jelks) were in attendance to carry out the Board agenda.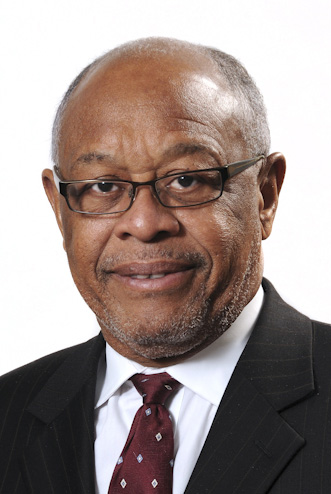 Trustee Jerome B. Williams was elected again to lead the Board through the 2020-2021 academic year. Other elected officers include the following: Trustee Roderick (Wayne) Watts, vice president pro tempore and Trustee Chris Robinson, secretary. Members of the Board's executive committee include Trustees Jerome B. Williams, Roderick (Wayne) Watts, Chris Robinson, Ginger Harper and Kevin Ball.
"I want to thank the members of the Board of Trustees for the confidence as evidenced by re-electing me as president pro tem," commented Dr. Williams. "I attempt to do the best work that I can for the University referencing the Board, and I know that [my fellow] trustees do so, as well. I represent the very best Board of Trustees of any organization. I'm proud to me a member and a part of this esteemed team."
Williams went on to elaborate on a request of the administration he made in a previous Board meeting. That request entailed "imagining the future" of an AAMU that had all the resources to make its objectives a reality. Since being able to simply "imagine" such a future is so key, Trustee Williams said he is pleased with the results of the request, which brought forth some 64 items that stakeholders identified that could "move the University to the next level."
At the recommendation of its Business and Finance committee, the Board approved the renewal of the University's line of credit with Regions Bank. It further approved the execution of a lease with the City of Huntsville to establish a greenway on University property.
Under the category of Academic Affairs and Research, the Board accepted recommendations to add a concentration in Family and Financial Planning; to add a minor in Entrepreneurship for business majors; to add an online MBA program; to accept an MOU with Mississippi State University; and to add to the University's organizational chart an Assistant Vice-President of Distance & Continuing Education and Instructional Technology.
The Board recognized Mary Jones Moore, new president of the Alabama A&M University Alumni Association, Inc., and it praised President Andrew Hugine, Jr., and the administration for its leadership during the pandemic, as well as the planning and foresight shown in the University's ongoing operations.
The Board will hold its next regularly scheduled meeting on February 19, 2021. Committee meetings will be held February 18, 2021.