Podcast Focuses on Birmingham Urban League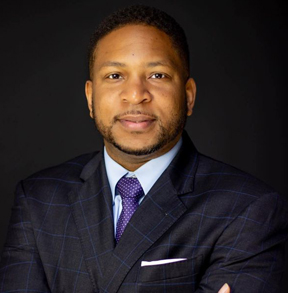 September 23, 2020
A Conversation with William A. Barnes
In its third episode of delving into meaningful conversations with interesting people, Alabama A&M University's September 23 "Start and Go" podcast will feature William A. Barnes, president and CEO of the Birmingham Urban League since 2016. The League promotes social and economic equality for all racial and ethnic groups.
Barnes has been credited with bringing nearly 20 years of experience in management, community and government relations, fundraising, finance and organizational structure to the organization. Barnes studied computer engineering at the University of Alabama, earning the bachelor's degree in from ITT Technical Institute in 2000. He returned to the city as a youth advisor, but also taught computer skills ore becoming owner of the technology firm XPC.
"Start and Go" is hosted weekly by Dr. Archie Tucker, AAMU vice president for the Office of Marketing, Communication and Advancement, to highlight people impacting the University and their respective communities. New episodes are available on Wednesdays.
To see every episode, subscribe now:
https://startandgo.libsyn.com/start-and-go-coming-soon.
Spotify: https://open.spotify.com/show/0Yv2a0JMNJ6DKXeGmHwXSu
Castbox: https://castbox.fm/channel/Start-and-Go-id3281897 OR https://castbox.fm/x/1OAdG
Radio Public: https://radiopublic.com/start-and-go-WkN4Rq
Stitcher: https://www.stitcher.com/s?fid=567330&refid=asa
Deezer: https://www.deezer.com/us/show/1674992
Overcast: https://overcast.fm/itunes1529187548/start-and-go
Pocket Casts: https://pca.st/itunes/1529187548