AAMU Collaborates with IBM on New Tech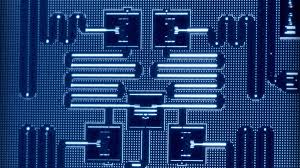 February 18, 2021
Faculty and Staff to Gain Special Software and Related Expertise
Students majoring in the STEM disciplines at historic Alabama A&M University are getting an extra boost, thanks to a new collaboration between AAMU and IBM.
The University and the more than century-old high-technology company are teaming to provide special software and related expertise to support faculty and students in the science, technology, engineering and mathematics (STEM) disciplines. The collaboration invites Alabama A&M to be a part of the IBM Academic Initiative, the IBM Skills Academy and related IBM awards.
The IBM Academic Initiative offers professors and students access to the latest technologies in open source and IBM software, hardware, and many other resources. Similarly, the IBM Skills Academy is a worldwide program that works through university faculty to provide students job market advantages.
"Alabama A&M University is excited about the possibilities that this offers faculty to enhance our academic programs," said AAMU President Andrew Hugine, Jr. "IBM is a leader in the tech sector, and the University is excited to be a part of this initiative to incorporate cutting-edge technology into our curriculum."
Because of the collaboration, AAMU faculty and students will now have opportunities to earn badge certificates in such key areas as artificial intelligence (AI), cybersecurity, Internet of things, quantum computing, data science, cloud computing, design thinking and blockchain. Thus, the program is designed to develop diverse and high demand skill sets that align with industry needs and trends, so both students and faculty can develop the skills they need today for the jobs of tomorrow.
"Equal access to skills and jobs is the key to unlocking economic opportunity and prosperity for diverse populations," said Valinda Scarbro Kennedy, HBCU program lead, IBM Global University Programs. "IBM is deeply committed to helping HBCU students build their skills to better prepare for the future of work. Through this collaboration, A&M students will have an opportunity to gain modern skills in emerging technologies across hybrid cloud, quantum and AI, so they can be better prepared for the future of work in the digital economy."
AAMU is the top producer of African American STEM graduates in Alabama and among the top three nationally among all Historically Black Colleges and Universities (HBCUs). The University offers degrees in multiple STEM disciplines, including computer science and various engineering programs.
"This collaboration will not only enhance our academic capabilities," added Dr. Archie Tucker, AAMU's vice president for marketing, communication and advancement, "but it can also create a more marketable student and provide us with an even better competitive recruiting advantage when seeking prospective students."
For more information about Alabama A&M University, please visit www.aamu.edu.
Photos: IBM