English Honor Society Observes 45th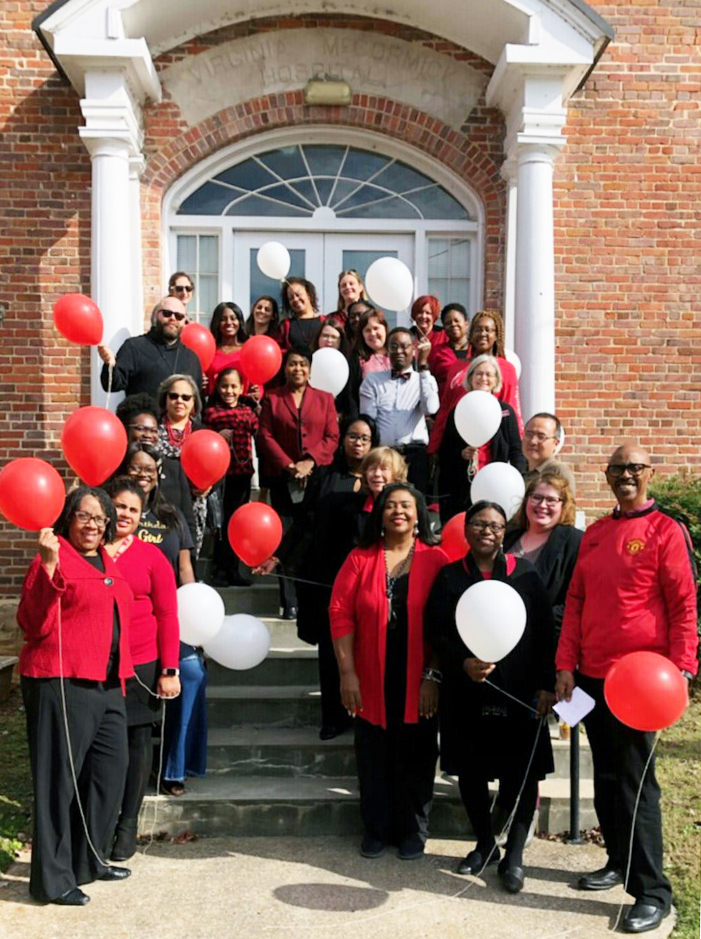 November 19, 2019
Sigma Tau Delta - Beta Nu Chapter
The Department of English and Foreign Languages at Alabama A&M University recently celebrated the 45th Anniversary of the Beta Nu chapter of Sigma Tau Delta English Honor Society.
The original charter was signed on November 11, 1974, and AAMU holds the oldest charter for the organization in Alabama. To commemorate this history and legacy of scholarship, student and faculty members of the society and other department faculty members held a tribute that included a balloon release and special recognition of the contributions of Toni Morrison and Ernest Gaines to the literary canon. Both authors are recently deceased.
The day was declared "Red and Black Day" to honor the Beta Nu anniversary. Charlotte Teague serves as Sigma Tau Delta advisor, and Dr. Paula Barnes chairs the Department. For additional information about Sigma Tau Delta activities at AAMU, call (256) 372-8007.