Alum's Daughter to Continue Military Legacy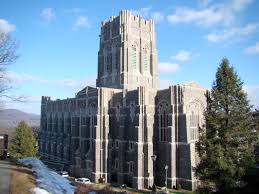 March 03, 2021
West Point Bound
Few fathers are prouder these days than LTC (Ret) Samuel Scruggs, an Alabama A&M University alumnus and Distinguished Military Graduate who also served AAMU as a logistics professor and as an assistant professor of military science for his alma mater's Army ROTC program.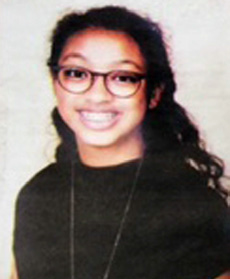 Scruggs' daughter, Christina, has achieved yet another one of her goals and will be attending the United States Military Academy at West Point (N.Y.), having received congressional, senatorial and presidential nominations.
"Growing up with a military heritage has made me acutely aware of the discipline and sacrifices necessary to preserve our freedom," wrote Christina in her impressive 'why' statement. "I am honored to say that my father and all six of my uncles have served in the Army, Navy, Air Force and Marines."
Christina admitted that she has been heavily influenced by the experiences and inspiring stories shared with her by her father and his brothers. She believes the path toward becoming an officer will prepare her for "a lifetime of service" to citizens and country.
"Growing up with an African-American father and a Korean mother, I have seen and experienced the value of diversity," Christina said. "I have embraced the differences among people to bring them together because I have grown up in an environment where diversity has always been encouraged."
Indeed, as a multi-talented senior at Westminster Christian Academy in Huntsville, Ala., Christina excelled in several major categories, ranging from leadership and academics to community service and extracurricular activities. Other activities include soccer, basketball and cross country. Moreover, she has served on the Color Guard, and played flute in the marching band and wind ensemble.
Christina is the daughter of Lt. Col. (Ret) Samuel and Kyong Scruggs of Harvest, Ala.