AAMU Shines at AAS Conference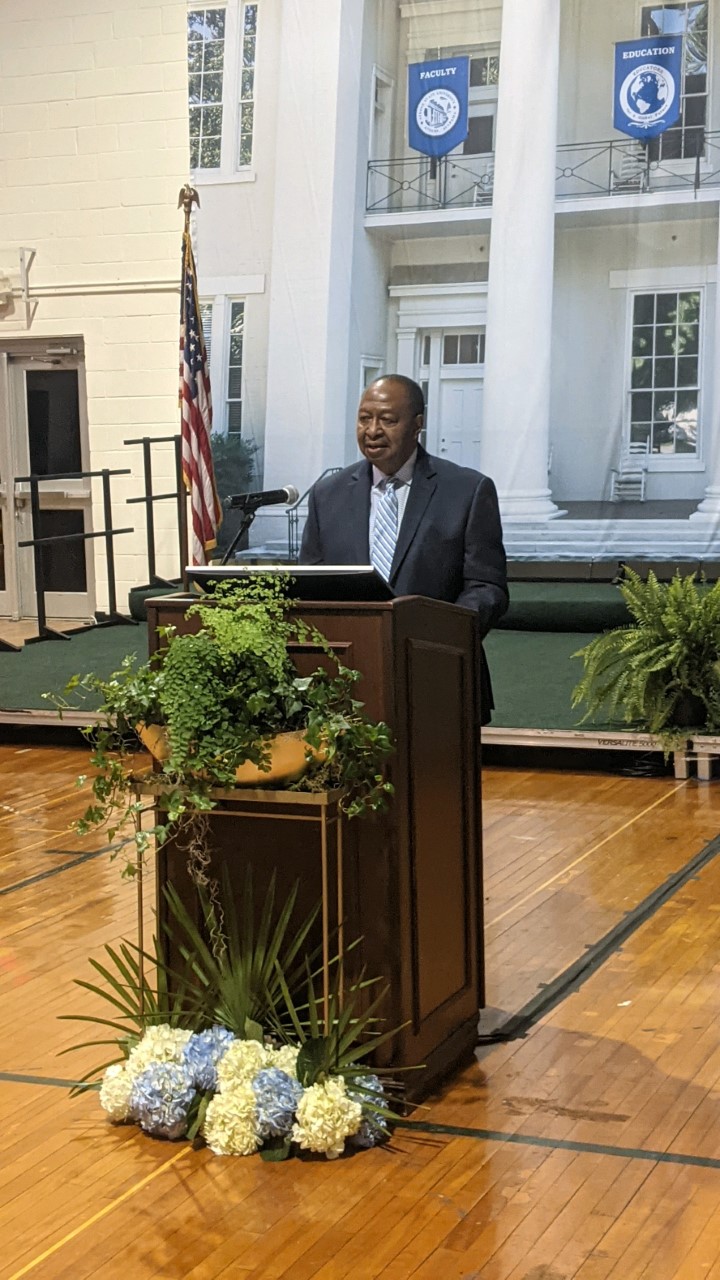 April 06, 2022
Physicist Edwards Honored
Alabama A&M University made a significant showing at the three-day 99th annual conference of the Alabama Academy of Science held last month on the nearby campus of Athens State University.
The mid-March conference featured nine sections in the disciplines of biological sciences, chemistry, physics/mathematics, engineering/computer science, social sciences, anthropology, STEM education, environmental/earth sciences, health sciences, and bioethics/history/philosophy of science.
AAMU physics graduate student James Sampson won 1st place in the physics and mathematics section's graduate student paper session. The work on the "Development of Nanocomposite Films for Biomedical Applications" was co-authored by James Sampson, Dr. Ashok Batra and Dr. Mohan Aggarwal.
Additionally, physics graduate student Alexander Egarievwe won 1st place in the poster session in the same category for a submission focusing on "X-Ray Photoelectron Spectroscopy (XPS) and Raman Spectroscopy Characterization of Dehydration of Calcium Sulfate Dihydrate and Its Hemihydrate." The project was produced by Alexander Egarievwe, and Drs. Mebougna Drabo, Matthew Edwards, Aschalew Kassu, and Stephen Egarievwe.
Finally, Dr. Matthew E. Edwards (above) received the "Fellow of The Alabama Academy of Science" award for his service to science, student success and for his leadership.