HudsonAlpha, AAMU and Auburn Get $1M for Ag Research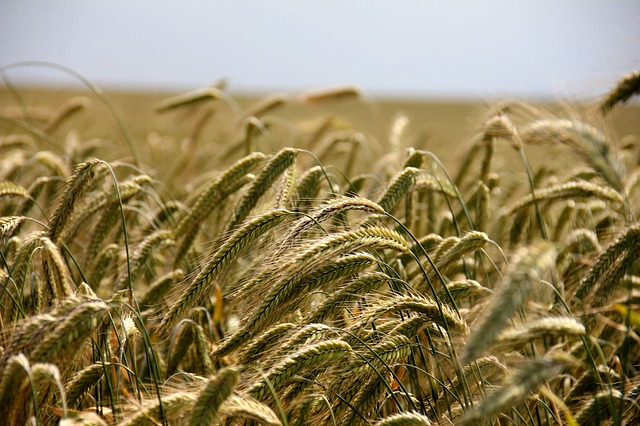 November 15, 2021
Helping Alabama Farmers Introduce New Crops in Field Rotation
Alabama Governor Kay Ivey recently awarded HudsonAlpha Institute for Biotechnology $968,365 through the Alabama Research and Development Advancement Fund. The state-funded program was established to encourage new and continuing efforts to conduct research and development activities within the state to increase employment opportunities and products and services available to the citizens of Alabama.
HudsonAlpha, along with Auburn University's departments of Crop, Soil and Environmental Sciences and Entomology and Plant Pathology, and Alabama A&M's Winfred Thomas Agricultural Research Station, are working to develop better agriculture seed varieties to produce healthier and more productive crops.
"Governor Ivey continues to be a champion for the state's research universities and institutions and for Alabama agriculture," says Carter Wells, HudsonAlpha Vice President for Economic Development. "We are grateful to the Governor and ADECA for supporting this initiative as we work together to benefit the people throughout the state."
The project connects the advanced agronomy crop research at Alabama Land Grant Institutions to the advanced plant genetic and genomic science expertise at HudsonAlpha. The collaborative team is developing a pilot pipeline to import and test new crop varieties that could be deployed by Alabama farmers. Plant breeding driven by genetics can create species that are resistant to pathogens and fungus that may exist in an area, require less water, or can tolerate greater fluctuations in temperature and climate.
During the pilot project, barley will be tested as an overwinter crop for a spring harvest in Northern and Southern Alabama and dry beans will be tested as a summer crop in North Alabama. The partners will focus on increasing economic awareness of local barley and beans, connecting into existing educational and career development frameworks, and partnering with end users for brewing and food applications to increase the value of these Alabama crops.
The teams will work with local farmers who are interested in planting alternative crops and engage stakeholders in workshops to discuss the science of next generation crop development to expand partnerships and apply this strategy to more crops useful for Alabama.
"One of the most exciting aspects of this project is being able to apply the team's diverse expertise in plant genomics, plant breeding, and agronomy to help Alabama farmers introduce new crops into their field rotation," says Jeremy Schmutz, HudsonAlpha Faculty Investigator and a lead researcher on the project. "We appreciate this opportunity to advance our knowledge in plant genetics. Knowing that this work may directly impact the farmers and industries in our state is particularly gratifying."
Pooling expertise from across the HudsonAlpha Center for Plant Science and Sustainable Agriculture will advance this initiative as well. Contributions will be made from Alex Harkess, PhD, a joint Auburn and HudsonAlpha faculty member, Josh Clevenger, PhD, for plant breeding, Kankshita Swaminathan, PhD, for field expertise, and Jeremy Schmutz and Jane Grimwood, PhD, for plant genomics.
Working with HudsonAlpha, Auburn, and Alabama A&M will be an extensive group of stakeholders from across the state, including family farmers across the state, the Alabama Farmers Federation (ALFA), business organizations including the Economic Development Partnership of Alabama, the Business Council of Alabama, the Alabama Brewers Association, and many restaurants and breweries based in Alabama.
In addition to the money awarded to HudsonAlpha, Governor Ivey also awarded grants to five Alabama universities including The University of Alabama in Huntsville, University of North Alabama, The University of Alabama at Birmingham, Auburn University, and The University of Alabama.
"Our universities and research institutions in Alabama truly impact the world, and I am proud to continue investing in the important work they are doing," Gov. Ivey said in a statement. "This $4.85 million is an investment in the future of Alabama and the future of research."