Signature of Excellence Event Opens Center's 30th Year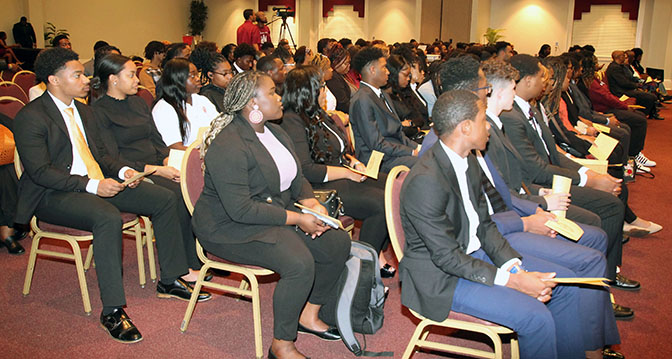 February 06, 2023
Three Decades of Academic Excellence
The Alabama A&M University Honors Program recently hosted its Signature of Excellence event, highlighting the accomplishments of student scholars, as well as simultaneously entering its 30th anniversary year.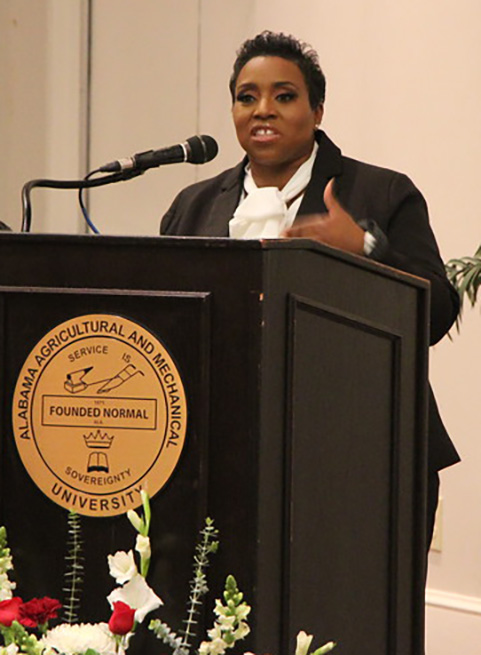 Following a welcome from Tomia Gordon, executive president of the AAMU Honors Council, attendees were greeted by Dr. Pamela Arrington, associate vice president for academic affairs and undergraduate studies/program director. Carla Draper-Holloway, left, served as moderator. Provost and Vice President for Academic Affairs John Jones provided remarks after student presentations.
Nine students shared details about their internship experiences at companies and organizations around the country. Avianna Holder discussed her term with National Hockey League's St. Louis Blues. Other presentations were as follows: Jarret Davis, ABL Space Systems; Ayanna Williams, ICC Gellar International Fellow; Eja Brown, Caravan for Democracy & CDW Legacy Program; Georgia Institute of Technology; Jada Gillard, Meharry Cancer Summer Undergraduate Research; Shemaiah Mbetwa, Microsoft; Kennede Boyd, Ghandi-King Scholarly Exchange; Zoe Delbridge, Wayne Farms & PepsiCo; and Isaiah Thompson, Columbia Exchange, University of California Irvine, ELC Program. Dai'jah Tarver played a piano medley.
The seven members of the Honors Program faculty include Dr. Gatsini Basaninyenzi, Dr. Phillip Blackmon, Dr. Sean Halverson, Dr. Dr. Sampson Hopkinson, Ms. Faith Smith, Ms. Melody Tieman and Dr. Michael Price.
Started in 1993, the AAMU Honors Program is one of the University's tools used to attract and retain academically-talented students.