Alum, Attorney Achieves Milestone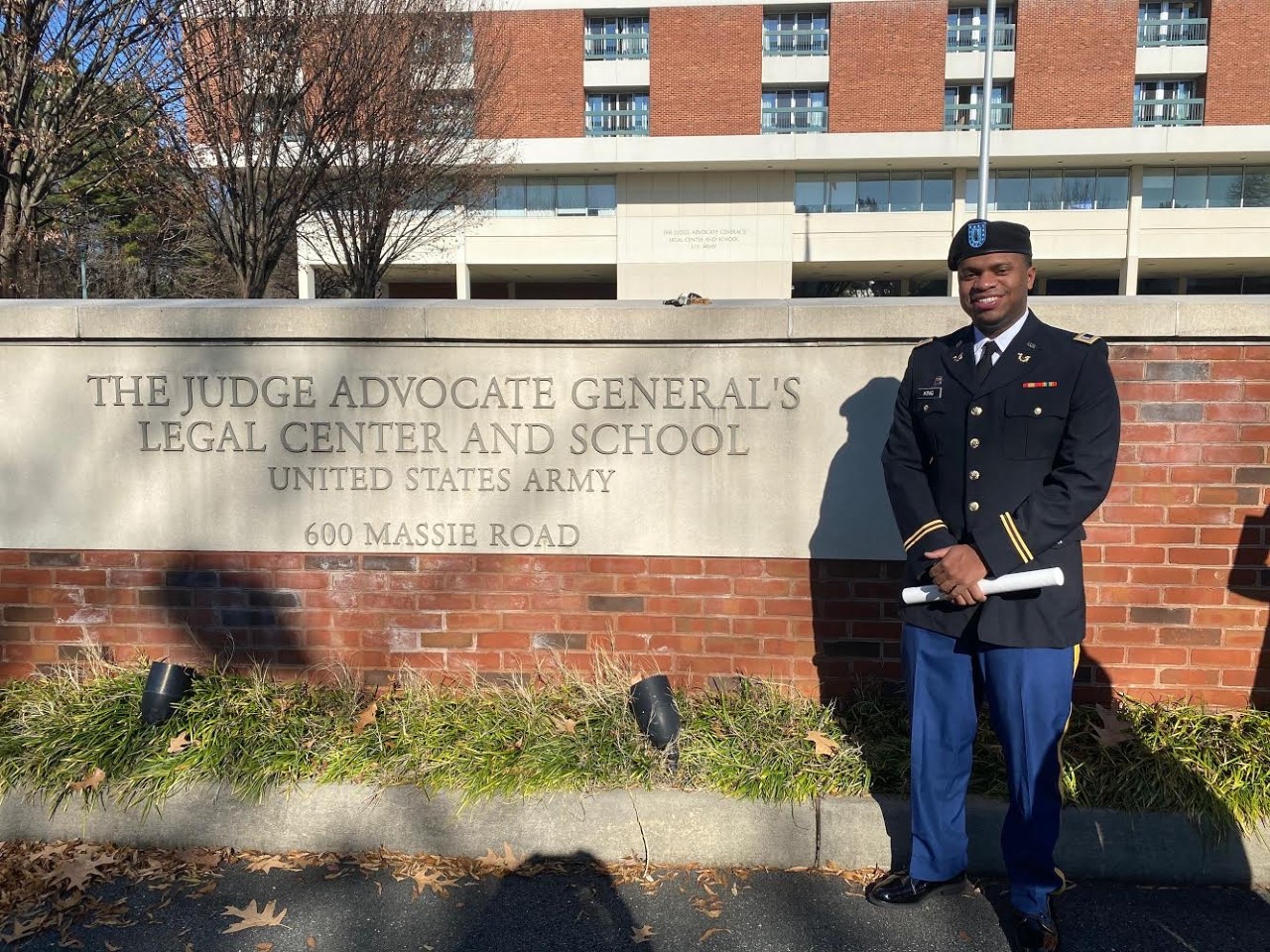 January 15, 2021
Licensed to Practice in U.S. Courts Martial
1LT Johnny King, a 2012 and 2014 AAMU alumnus, recently graduated from the 212th Judge Advocate Officer Basic Course in Charlottesville, Va., and is now licensed to practice law in the U.S. Courts Martial.
Atty. King previously clerked for the Honorable Michael R. Pearson in the Seventh Circuit Court for Prince George's County in Maryland. He will serve Active Duty as a Legal Assistance Attorney with the 10th Mountain Division at Fort Drum, N.Y., for his first assignment.
King earned the B.S. degree in information systems and then the M.B.A. He received his J.D. degree from Southern University Law Center (Louisiana) in 2018, and he is licensed to practice law in Alabama, as well. King is a proud member of Kappa Alpha Psi Fraternity, Inc.