WJAB-TV Interns LA-Bound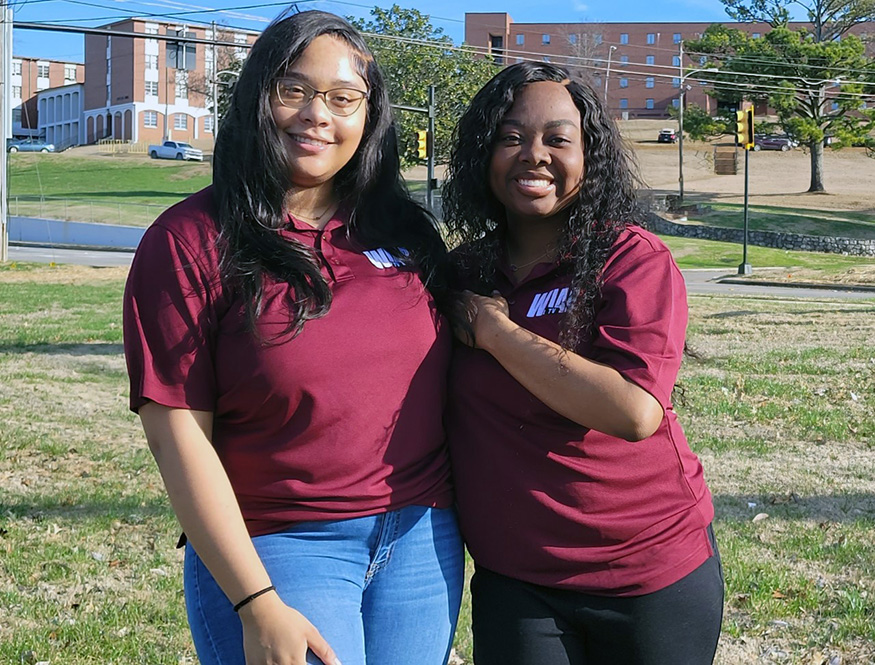 January 27, 2023
Meet Morgan & Karstin
Two communications media majors at Alabama A&M University are looking forward to participating in a unique internship program in Los Angeles this summer.
Morgan Marshall and Karstin Matthews have served as WJAB-TV interns since fall 2022. The two are part of the HBCU In LA summer internship program. HBCU In LA is a development initiative and the first Los Angeles-based program of its kind to provide HBCU students an opportunity to join a 10-week paid internship with major studios, networks and talent agencies.
The program also links students to other global creative industry organizations in the areas of technology/E-Sports, music, sports, fashion, music and commercial production.
Both students are skilled in the areas of camera operations, editing, lighting, on air operations, writing, digital content and on-air operations, said Latoyia Clemons, WJAB-TV program manager. "Their work includes news stories on the Alabama A&M FrontPage, Everyday Is Wednesday, WJAB-TV On Location and University-streamed programs."
During their time at WJAB-TV, they have had the opportunity serve as a reporter (Marshall) and photographer (Matthews) while interviewing gospel artist Tye Tribbett, R&B singer Vivian Green, actor Marc John Jefferies and rapper Chuck D.
Matthew and Marshall are advised by Clemons, Bobby Jones and Semaj Robinson. For more about WJAB-TV internship opportunities, contact Clemons at (256) 372-5722.