YMTF Observes 46th, Honors Hugine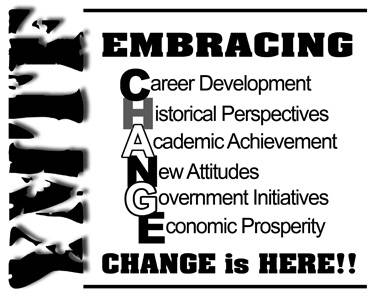 March 09, 2021
President Honored for Leadership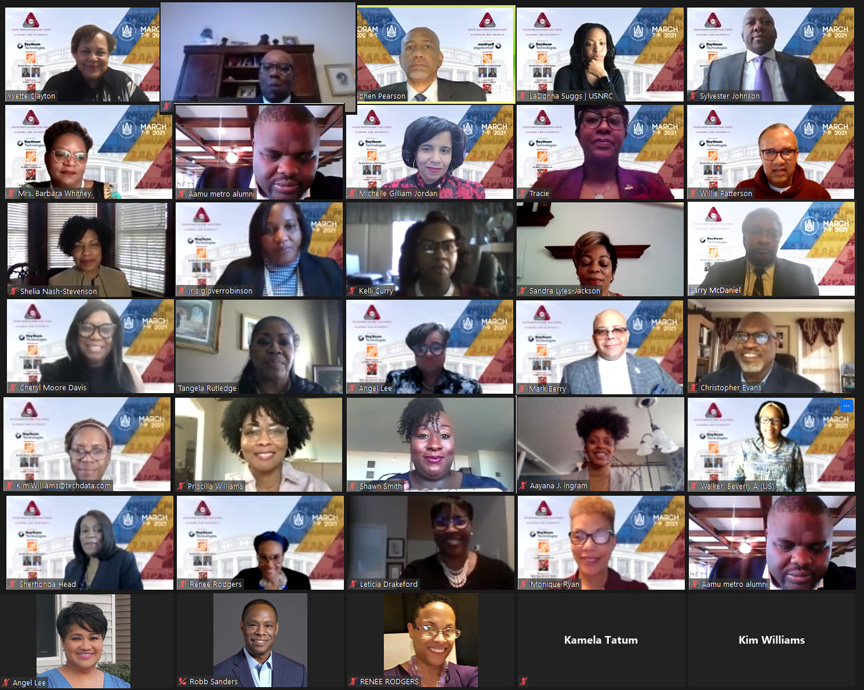 It's almost spring again, and numerous consultants, forming the high-energy yearly Youth Motivation Task Force (YMTF), are virtually visiting Alabama A&M University this week to provide key information about the world of work to thousands of AAMU students.
A loyal, though virtual, group of supporters recently observed the 46th anniversary of YMTF during an opening session presided by 2021 Industry Chair Cheryl Moore Davis on Sunday, March 7. Following an invocation by Dr. Willie Patterson, YMTF advisory board member, Jermaine Ralph introduced Dr. Andrew Hugine, Jr., AAMU's 11th president.
Scheduled to retire in December 2021, Hugine told the career group that he will always cherish his fond memories of YMTF. He added that the COVID-19 pandemic has brought unprecedented upheaval in higher education, and it has forced institutions to pivot to different instructional modalities and technologies. Although many universities are looking forward to a return to some degree of normality, he said that, in many respects, there will be no going back.
The AAMU President presented an acrostic for the word 'excel.' Going forward, Hugine envisions the word's individual letters taking on a special meaning for YMTF supporters and the students they aim to inspire. The letter E stands for Experiment, Hugine said. X symbolizes the need for a focused X-ray of the inside of one's operations, gaining needed true perceptions of strengths, weaknesses, opportunities and threats (SWOT). Hugine added that the letter C indicates Courage to address challenges, and then ('E') engaging others. The final letter L stands for limber, said Hugine, explaining that institutions must be able to bend and to change with the times.
YMTF University Co-Chair Dr. Larry McDaniel and Industry Co-Chair Jermaine Ralph presented the organization's Award of Appreciation to Dr. Andrew Hugine, Jr., in recognition of his exemplary leadership; while YMTF University Chair Yvette Clayton and Industry Chair Cheryl Davis presented the Benjamin T. Davis, Jr. Legacy Award to Jerome Saintjones, director of AAMU's Office of Marketing and Public Relations, and the 2021 YMTF Hall of Fame Award to long-time YMTF supporter Benjamin T. Davis, Jr., respectively.