House Not a Home Without Students: HBCUs & COVID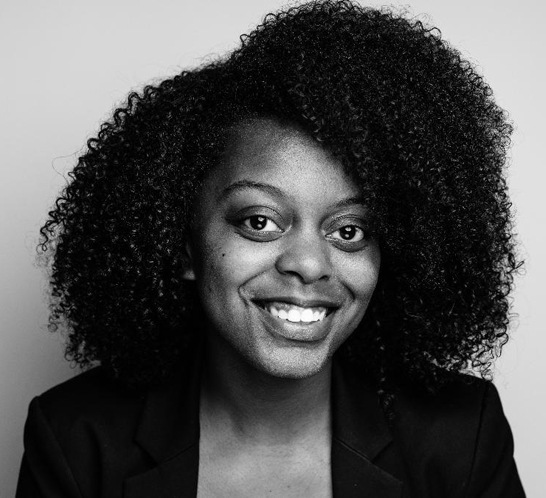 May 07, 2020
Former SGA Prez Stresses Importance of HBCU Experience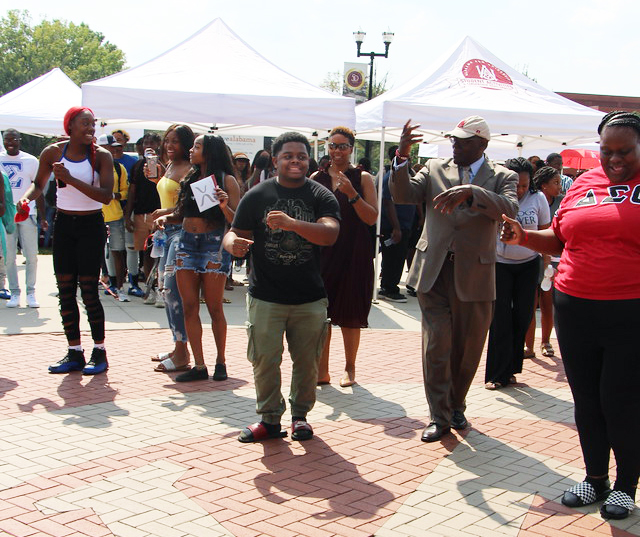 "Our House Is Not a Home without Students: HBCUs & COVID-19"
by Aayana Ingram
Historically Black Colleges and Universities (HBCUs) are the pillars of black education in the United States. These institutions—founded post-Civil War—have continued to shine as beacons of hope, scholarship, and innovation in the black community. HBCUs such as Alabama A&M University (AAMU), Howard University, and Wiley College are diverse geographically, institutionally, and socially. Yet, they are all considered safe havens by the students they serve.
Students have deemed HBCUs as not only the mecca of black excellence but also the providers of the ultimate "turn-up". Whether it is homecoming or an ordinary day on "The Yard," HBCUs provide students with unmatched opportunities for shared experiences. From freshman year to graduation day, HBCUs instill within their students skills and confidence with the pervasive "start here, go anywhere" mentality. These qualities are needed to master the challenges they may face in a world that does not always reflect the environment they are leaving after graduation. Thus, HBCUs are not just an institution of knowledge for students, but home.
As a result of school closures amid the COVID-19 pandemic, students at HBCUs have now lost their academic homes. For graduating seniors, the opportunity to walk across the stage has been robbed. For some seniors, receiving their degrees in front of family and friends would have been a symbolic representation of their breaking generational curses from their lineage.
When I asked graduating senior and Texas Southern University Student Government Association President Marcus Nash how the pandemic has affected him, he stated, "It has affected my experience by canceling my final semester of undergrad. I can't walk across the stage, and I feel robbed of my four years at Texas Southern."
For returning students—specifically first-year freshmen—COVID-19 has stripped them of their opportunity to become fully immersed in the HBCU experience. Many first-year students expressed on social media their disappointment in not being able to complete their first-year experience the right way—the HBCU way. CaMiah Cole, freshman and senator of the freshman class at AAMU, expressed to me her experience as a freshman and how the virus has affected her.
"During my first semester, I had the opportunity to be a part of many first-time experiences, such as going to college sporting events, Quad parties, and even being elected as one of the freshman class senators," said CaMiah. "When the second semester started, although work got harder, bonds with many of my new friends became stronger. Just as I began to get acclimated to life on The Hill finally, COVID-19 struck, and the whole world changed. The Coronavirus has transformed the lives of all the happy, eager college students who brought our dreams to A&M in the fall of 2019."
The HBCU family helps first-year students establish themselves not only as individuals but scholars whose journey has just begun. This experience encourages first-year students to stay the course and assists HBCUs in retaining students beyond year one.
As HBCU administrators scramble to make sense of the effect COVID-19 will have on the future semesters, it is also vital that enrollment and retention become the focal point. Although registrations for HBCUs have increased, retaining students is a constant battle these institutions face. Many students who attend HBCUs are of low socioeconomic status. The main source of funding for their education is through federal student loans, grants, scholarships, or a combination of these. Due to the stay-at-home orders administered by states, the unemployment rate is steadily increasing. Thus, students during this pandemic are unable to work and support themselves and their families. How can students focus on returning to school when they must worry about economic survival and making ends meet?
As the pandemic progresses, institutions should be concerned if students will enroll and retain admission in the Fall 2020 semester. Many HBCUs, such as Jackson State University, have waived ACT/SAT scores as a method to encourage students to apply to their university. HBCU administrators are also restructuring the grading system by providing options such as grading curves and pass or fail policies. Many HBCUs have refunded students the remainder of their room and board fees. These adjustments lift two of the many burdens off students, especially graduating seniors. But is that enough?
Life, as many students knew it, stalled once their academic home was no longer accessible. Their experiences have been compromised due to this disease. As social distancing continues, HBCU students long to be reconnected with their HBCU family. In 280 characters on Twitter, students are actively reflecting on their experiences at their respective HBCUs. HBCUs such as AAMU are continuously engaging with students on these social media platforms as a way of supplying interactive activities for students during this pandemic.
Caleb Franklin, a senior education major and AAMU University Echo Student Ambassador, expressed: "Academics and social life have a 51/49 relationship, in my opinion, at AAMU. The university's tireless efforts have made the transition smoother than expected. Despite being many miles apart, I am still able to connect with my peers academically and socially. I can complete my workouts with daily fitness routines, show off my dance moves via day parties on Instagram, and visit the virtual writing center for critiques on my papers via collaborating online platforms."
Students have also used this time of separation as an opportunity to connect with other HBCU students. Jacobi Gray, graduating senior and Student Government Association President at AAMU, stated, "COVID-19 has affected the experience and the community of HBCUs drastically. However, the worldwide pandemic has brought HBCUs even closer together virtually. We (HBCUs) are reaching out to each other to share ideas on how we can cater to students across universities. We are doing everything we can to keep the students involved, engaged, and entertained."
But is that enough?
COVID-19 has caused physical and financial suffering for millions across the world. It has also caused emotional and mental trauma for many HBCU students who call their respective institutions home. From the disruption of their college experience to the release of students from on-campus housing, administrators must be asking themselves these questions:
How do we recover?
How does COVID-19 affect the way students feel about our institution?
How are we handling this situation from the student's perspective?
In what ways can we stay engaged with our students during this pandemic?
These questions are essential to understanding how HBCUs are responding to COVID-19. What is most important are the steps HBCUs take in continuing to foster hope, love, and innovation during this time of crisis. These institutions are not just institutions of knowledge for students but their home.
As it takes a village to raise a child, so does the effort in maintaining the HBCU culture and experience during this time of uncertainty. Students, faculty, staff, and administrators must continue to work together during this time of crisis. They must provide one another with the inspiration needed to make it through this pandemic. And, we hope that will be enough—coupled with other actions—to bring us back to campus. So, as the world longs to be free to roam, gallivant, and explore, HBCU students yearn to reenter a space where they feel supported, wanted, and loved—their academic home at HBCUs.
_____________________
Aayana Ingram is a former political science major and executive president of the Student Government Association at historic Alabama A&M University (2018-19). She is pursuing graduate studies at Purdue University, where she is expected to complete a master's degree next spring and continue doctoral studies in higher education policy.
______________________
References
Brown, M. Christopher, II. 2013. "The Declining Significance of Historically Black Colleges and Universities: Relevance, Reputation, and Reality in Obamamerica." The Journal of Negro Education82(1): 3. doi: 10.7709/jnegroeducation.82.1.0003.
Gaskell, Adi. 2020. "Young Workers Likely To Be The First Victims Of COVID-19 Unemployment."
Forbes. https://www.forbes.com/sites/adigaskell/2020/04/21/young-workers-likely-to-be-the-first-victims-of-covid-19-unemployment/#6e8b58245b36 (April 21, 2020).
"Jackson State University Waives ACT/SAT Scores for Incoming Freshmen." 2020. WJTV. https://www.wjtv.com/health/coronavirus/jackson-state-university-waives-act-sat-scores-for-incoming-freshmen/ (April 21, 2020).
Smith, Wade. 2020. "Alabama A&M University Waives Fall 2020 ACT/SAT Requirements." https://www.wbrc.com. https://www.wbrc.com/2020/04/15/alabama-am-university-waives-fall-actsat-requirements/ (April 21, 2020).
"The NCES Fast Facts Tool Provides Quick Answers to Many Education Questions (National Center for Education Statistics)." National Center for Education Statistics (NCES) Home Page, a part of the U.S. Department of Education. https://nces.ed.gov/fastfacts/display.asp?id=667 (April 21, 2020).
Strauss, Valerie. 2020. "Perspective | Why the Coronavirus Crisis Could Hit Historically Black Colleges and Universities Especially Hard." The Washington Post. https://www.washingtonpost.com/education/2020/04/07/why-coronavirus-crisis-could-hit-historically-black-colleges-universities-especially-hard/ (April 21, 2020).