AAMU Social Work Professor Recognized by Jacksonville State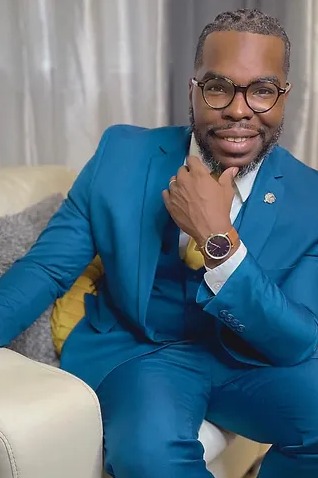 April 04, 2023
Diggs Honored for Contributions to Profession
The director of field education in Alabama A&M University's Department of Social Work has been awarded the 2023 Rebecca O. Turner Social Worker of The Year Award from Jacksonville State University.
This prestigious award Willie F. Diggs II received recognizes social workers who have made significant contributions to the field of social work through leadership, advocacy, and dedication to serving vulnerable populations. Diggs, a 2010 alumnus of the AAMU MSW program, is a true embodiment of these qualities and has dedicated his career to improving the lives of others.
Through his leadership, he has been instrumental in shaping the next generation of social workers at AAMU, and his impact on the community is immeasurable, noted Dr. Tonya Perry, professor and department chair. "His unwavering commitment to social justice and advocacy has touched the lives of countless individuals, and we are honored to celebrate the contributions Mr. Diggs has made to social work education and to the broader community."