AAMU Mourns Death of Eminent Scholar, Noted Researcher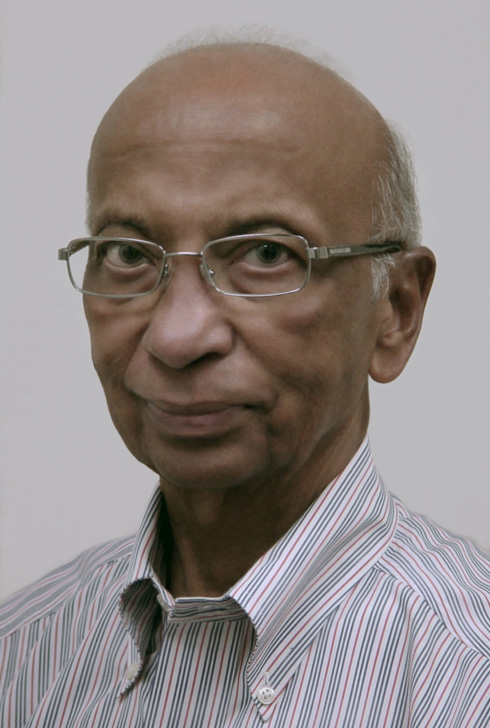 July 27, 2019
Physicist Ravindra B. Lal was known around the world
The Alabama A&M University Family is mourning the July 23 death of noted physicist, researcher and former Eminent Scholar Ravindra B. Lal. Memorial services will be held Saturday, July 27, at 11 a.m. at Laughlin Service Funeral Home Chapel, 2320 Bob Wallace Avenue SW, Huntsville, AL 35805.
Born in northern India, Dr. Lal was AAMU's second Eminent Scholar (1999-2007). His career in United States began as a research associate at NASA/Marshall Space Flight Center, where he joined a prestigious selection of outstanding researchers from all over the world.
Lal joined AAMU in 1975 as a professor in the Department of Mathematics and Physics. He was one of the pioneers who performed crystal growth experiments in microgravity, aboard Spacelab-3 and the first International Microgravity Laboratory (IML-1) in the mid-1980s and early 1990s. With his Space Lab experiment, Dr. Lal brought AAMU into the limelight. He secured millions of dollars of research funding from various federal agencies.
"He was a trailblazer, an eminent scholar, and a wonderful ambassador and advocate for Alabama A&M University," commented AAMU President Andrew Hugine, Jr., who learned of Lal's death while he was on international travel. "I shall especially miss his involvement and work with our noteworthy Nobel Laureate program."
Among his many accomplishments and accolades, Dr. Lal was the recipient of several major honors, including NASA's Public Service Achievement Award and two NASA awards for technology invention. He was selected as a Fellow of the International Society of Optics and Photonics (SPIE) and NASA Administrator's Fellow. He also authored or co-authored more than 100 works in respected international journals. His work was appreciated by the scientific community and was published in the highly prestigious journal "Nature".
Dr. Lal also initiated the "Annual Nobel Laureate Lecture Series" at AAMU in 1997 in memory of physics professor, Dr. Putcha Venkateswarlu. Most of the current Physics, Chemistry, Mathematics and Food Science faculty members were afforded the opportunity to work closely worked with Dr. Lal for many years. His contributions to the growth of the Physics Department were instrumental and will be deeply missed. Dr. Lal's initiated masters and Ph.D. degrees in physics have now graduated 90 doctorates.
Dr. Lal is survived by his wife, son, daughter-in-law, and a grandson.
(Submitted by Padmaja "Paddy" Guggilla)