Alumni Getting ABC's of VBC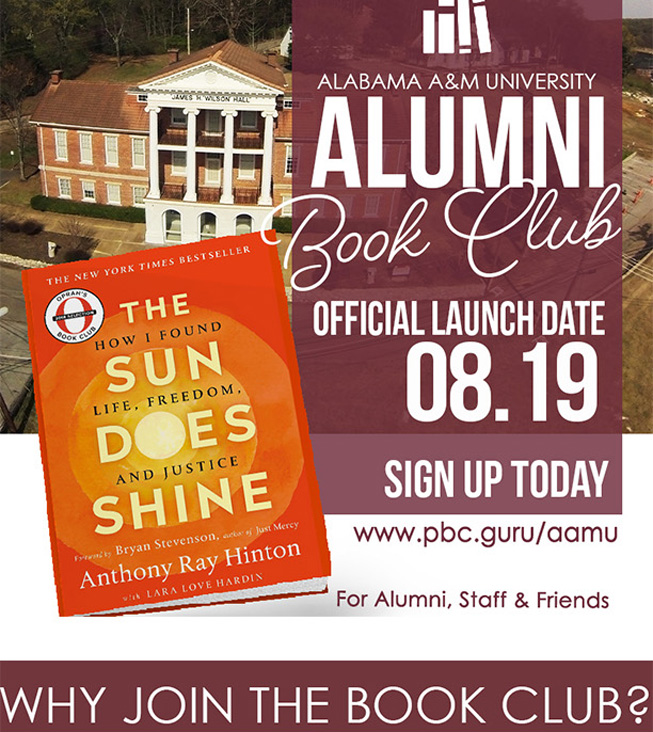 August 19, 2019
Connecting via a "virtual" book club
Thanks to the innovative efforts of the Office of Alumni Affairs, Alabama A&M University alumni have a unique opportunity to fellowship and interact with one another at an entirely heightened level.
Alumni Affairs Director Sandra S. Stubbs has announced roll-out of the AAMU Alumni Virtual Book Club, aiming to acquire the paw prints of 100 enthusiastic Bulldog readers for the first book prior to August 31.
The very first book for AAMU's VBC will be Anthony Ray Hinton's "The Sun Does Shine," a 2018 Oprah Summer Book Club Pick about a man on death row for 30 years in Alabama for a crime he did not commit. The book marks the VBC's August through October selection.
Join the virtual community (https://www.pbc.guru/aamu/) to connect with fellow AAMU alumni and friends, as well as to enjoy reading novels and other books, lifelong learning and personal growth. Participation is free, and the launch date will be August 19.
For more information, contact the Office of Alumni Affairs at (256) 372-5286.